NICREW CLASSICLED
PAR Data
Depth from Center of Fixture
3"
268
117
30
6"
170
110
49
9"
115
86
50
12"
80
67
46
15"
63
58
47
0"
3"
6"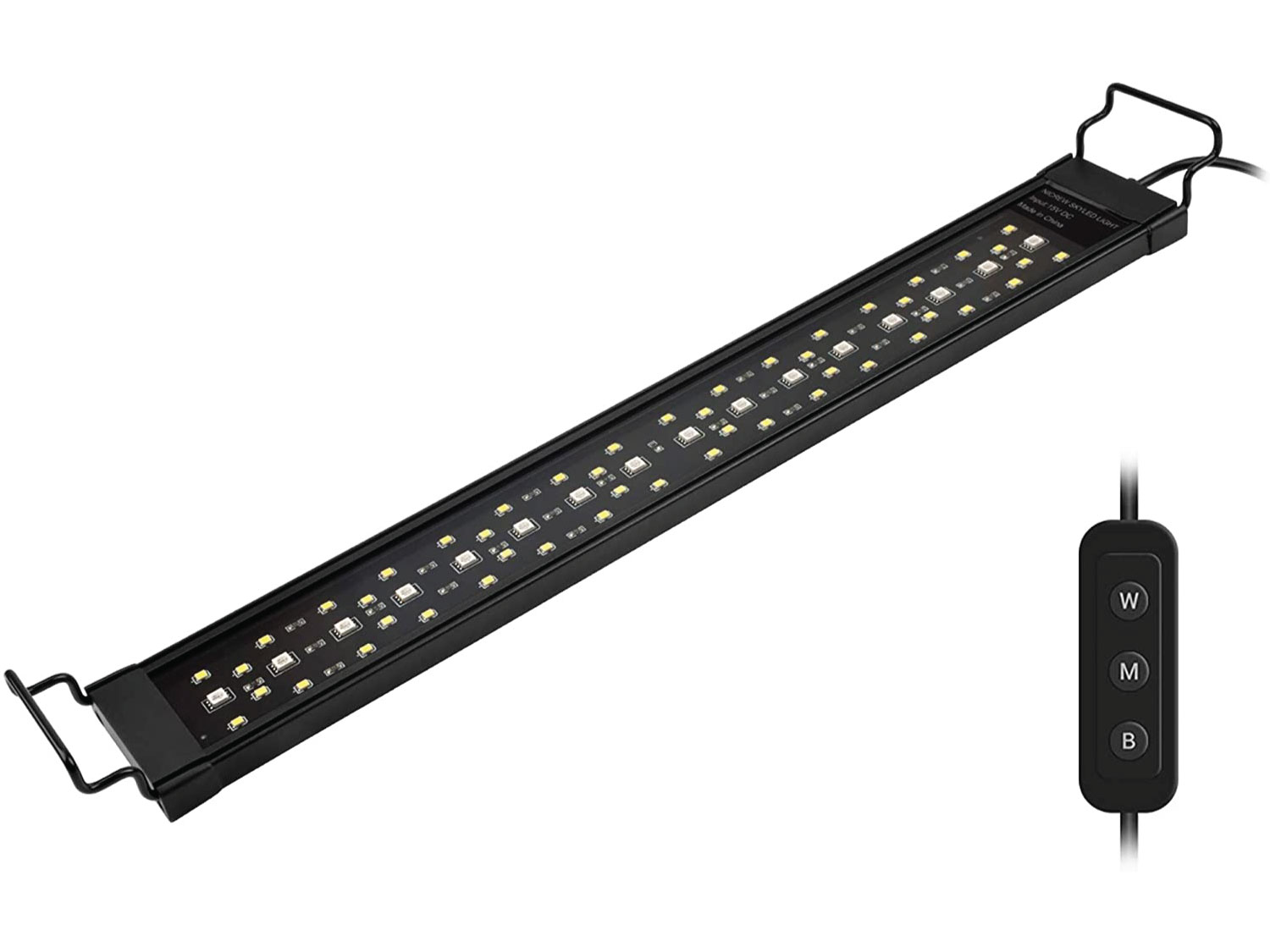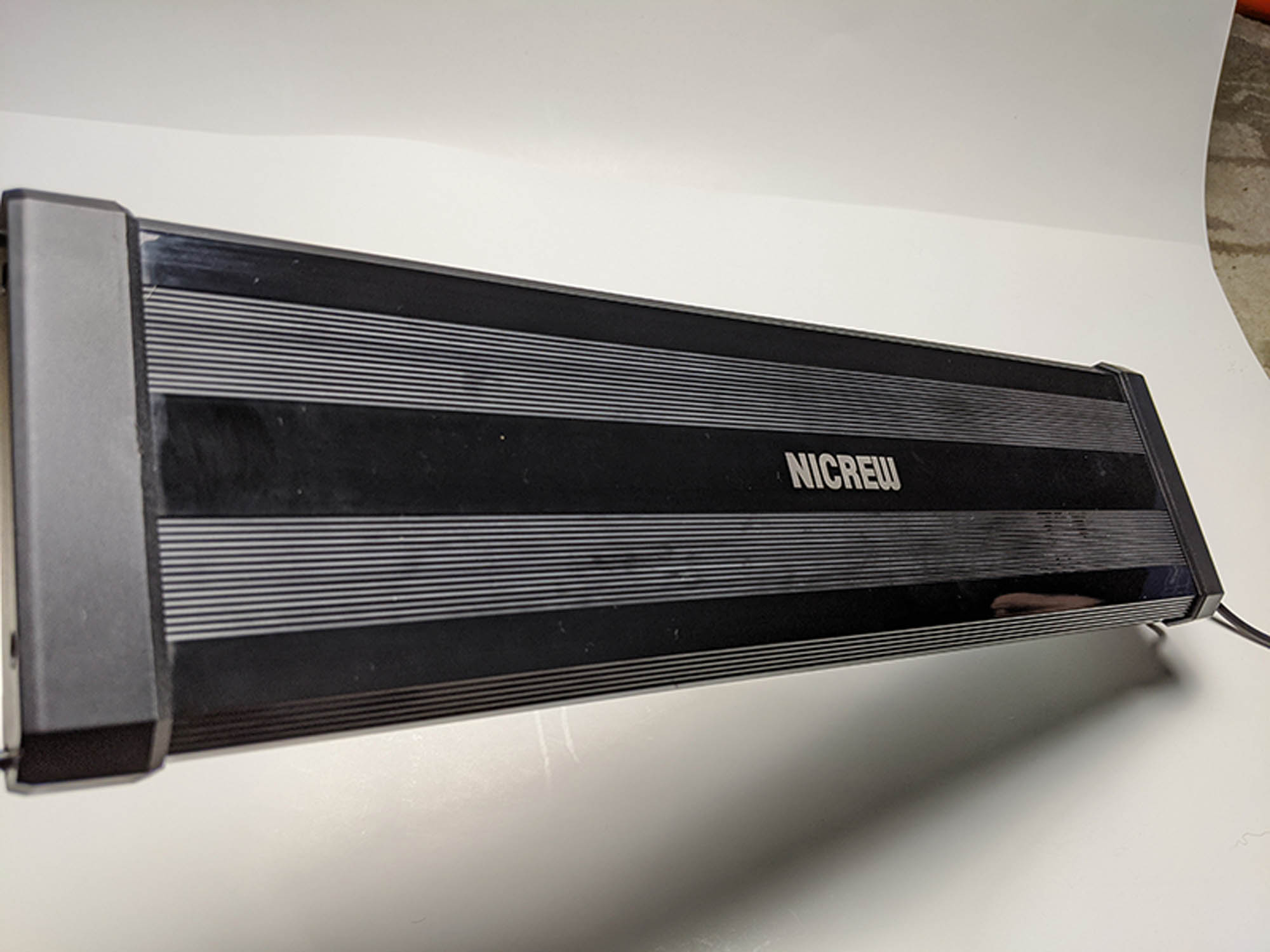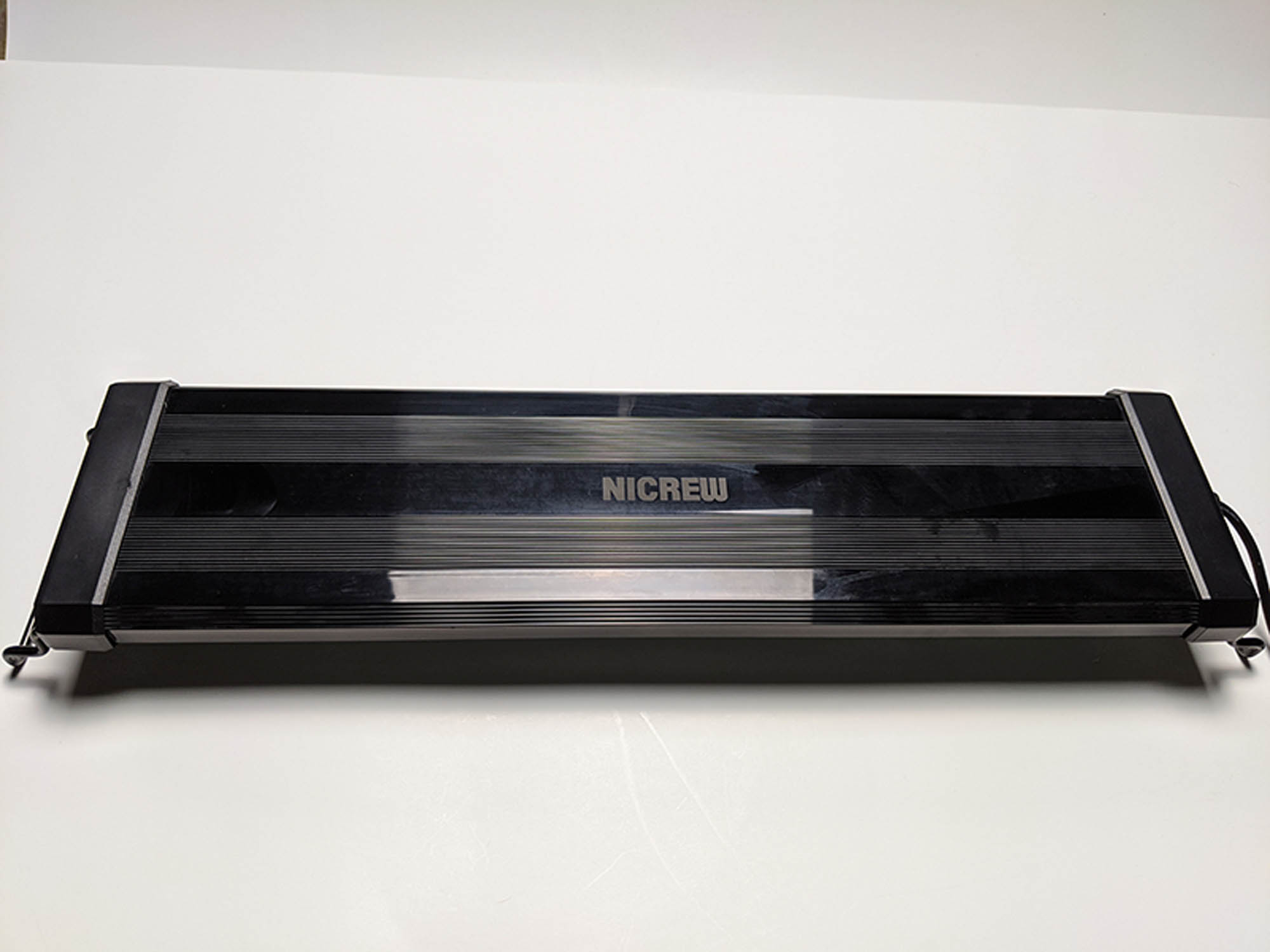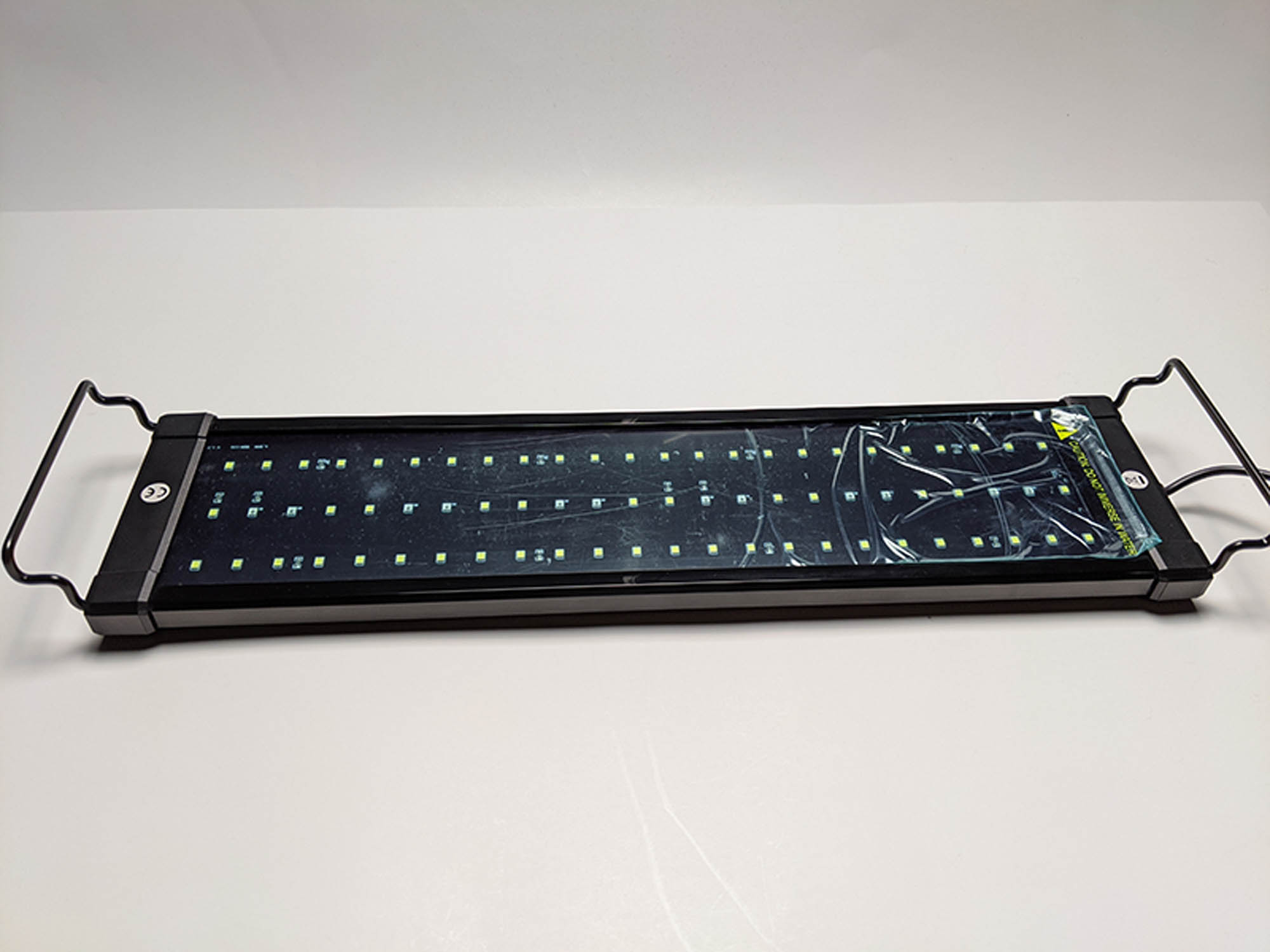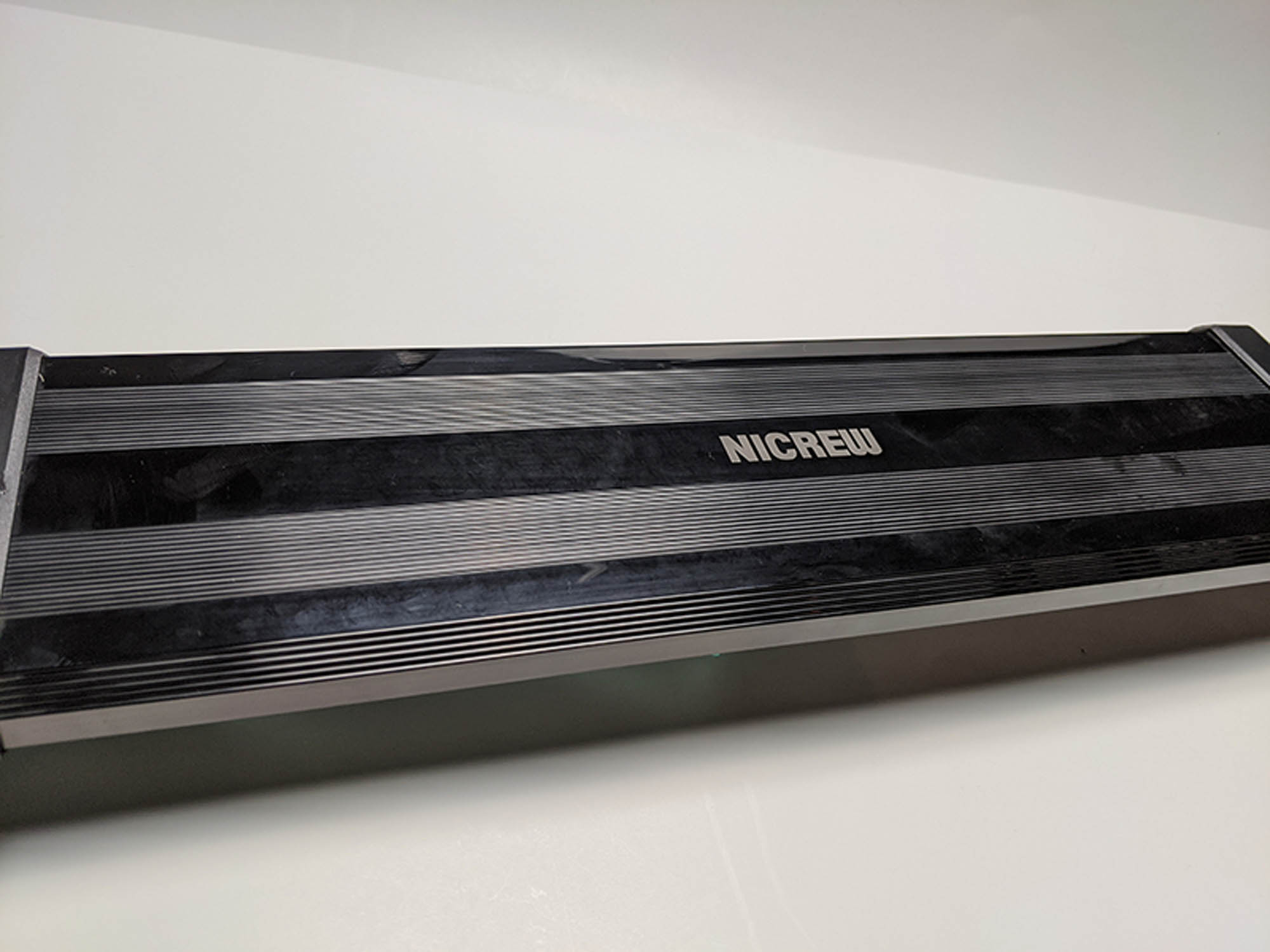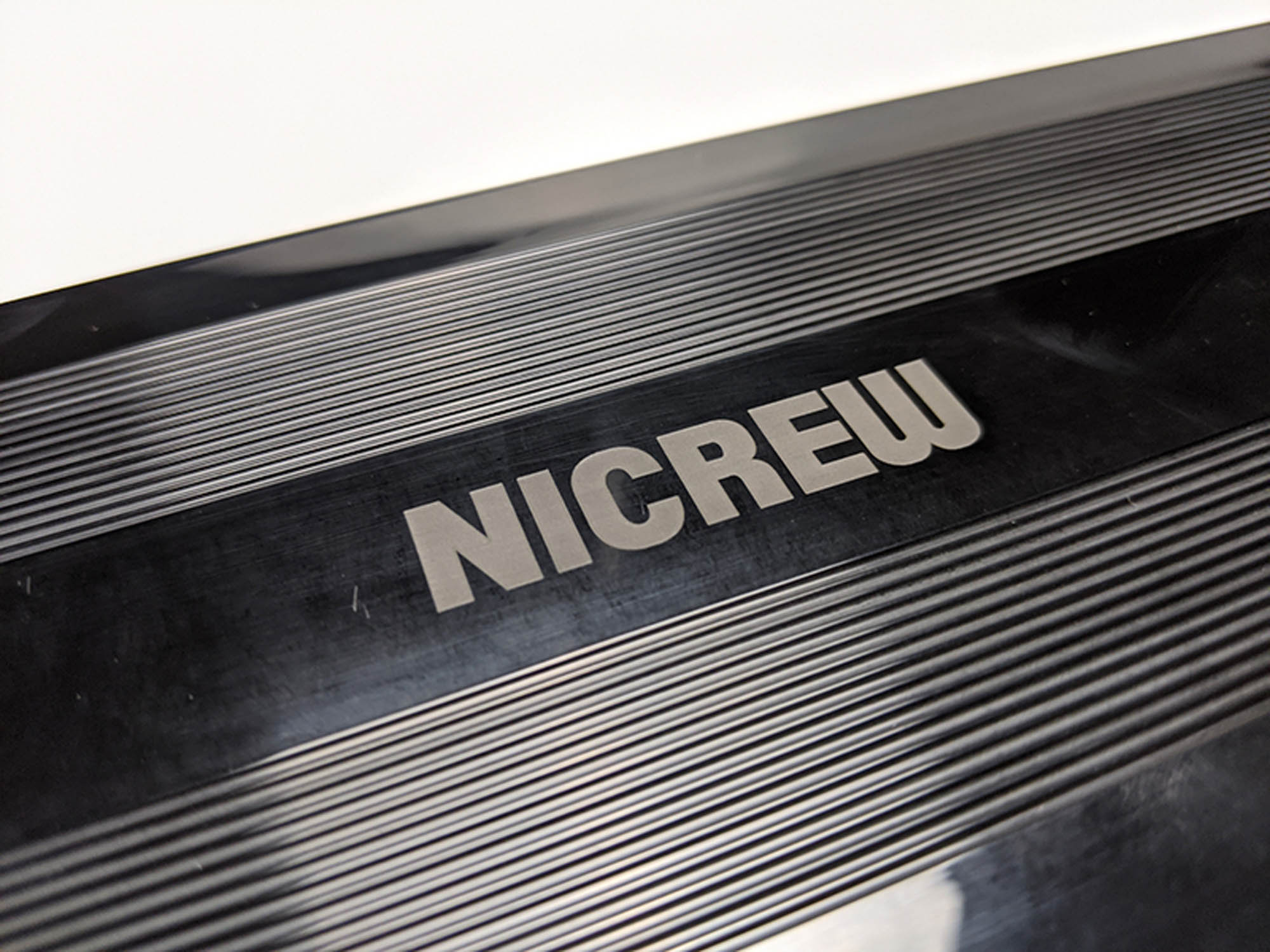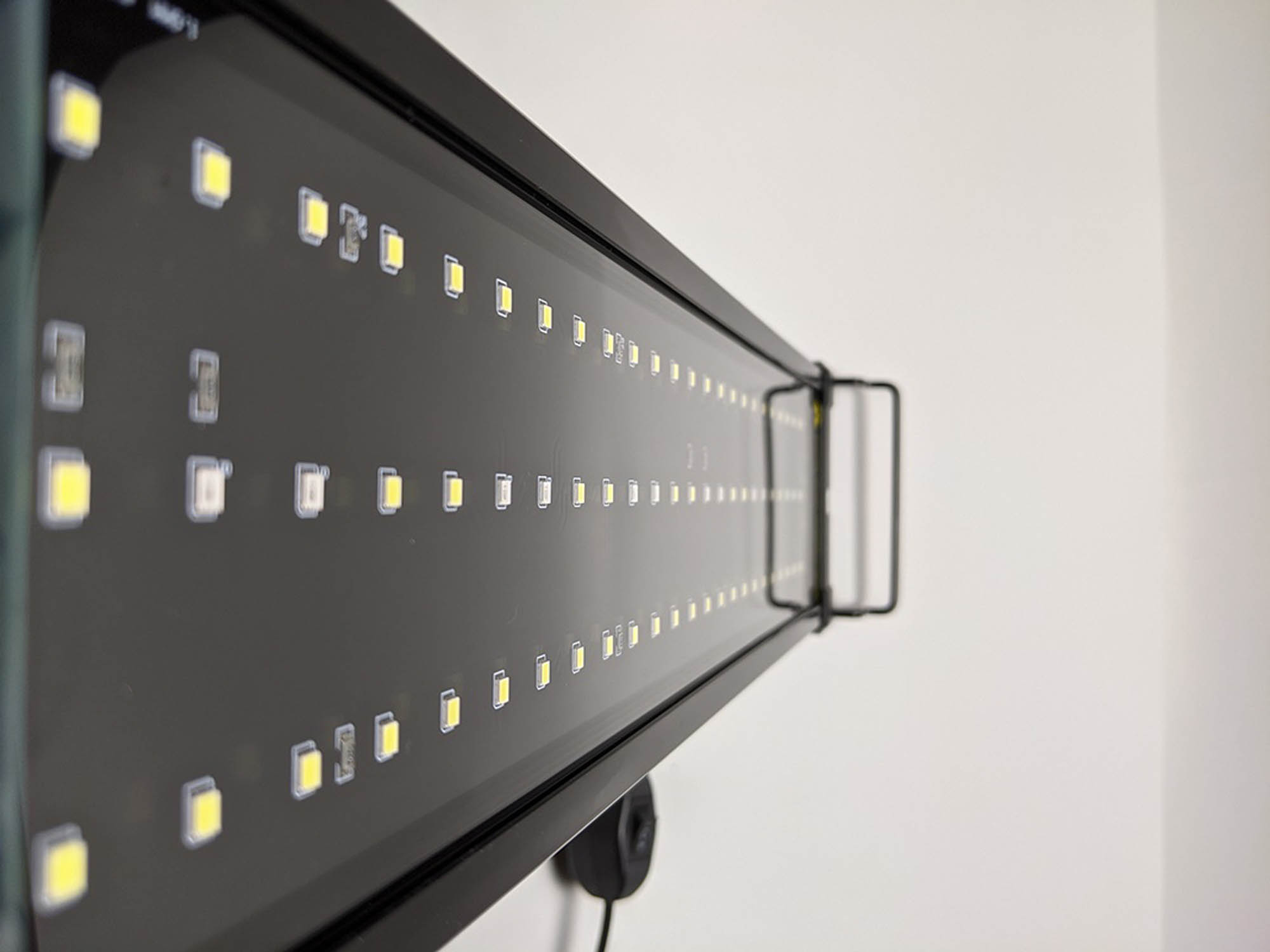 image 1 of 7
Where To Buy
Description
NICREW ClassicLED (model ZJL-60A) fits aquariums up to 18-24 inches. Contains 72 LEDs (60 white + 12 blue). This fixture has 3 modes: All on, blue only, and off. This light is non-dimmable. According to instructions, you can buy NICREW single channel LED light timer to adjust brightness.
Notes
Testing video. The most reviewed NICREW model out of all NICREW products (4900+ reviews 4.5 stars on amazon). PAR testing done in water for 18-24" model. This light has a wider angle light spread compared to HL-3040, ADE-400C, and SKYLED. PAR values are similar to the HL-3040 and SKYLED. The ADE-400C is still superior in PAR value and is the best bang for your buck if you want a strong light. Otherwise, low to medium tech planted aquariums will do fine with this light.
Standard Dimensions
16" x 4" x 0" (L x W x H)
Metric Dimensions
40.6cm x 10.2cm x 0.0cm (L x W x H)
Max Mounting Width
24" / 61.0cm
Spectrum
7000 Kelvin
Power
11 watts
Testing Method
PAR tested using Seneye PAR meter unless otherwise noted in the notes section. Testing process is documented here
Date Added
January 29th 2020
Aquarium Lights
Find PAR-tested values for popular aquarium light fixtures such BeamsWork, Chihiros, NICREW, Finnex, etc. Aquascape and grow aquatic plants with confidence.