ONF FLAT NANO
PAR Data
Depth from Center of Fixture
3"
637
353
4
6"
277
234
87
9"
145
134
83
12"
91
88
69
0"
3"
6"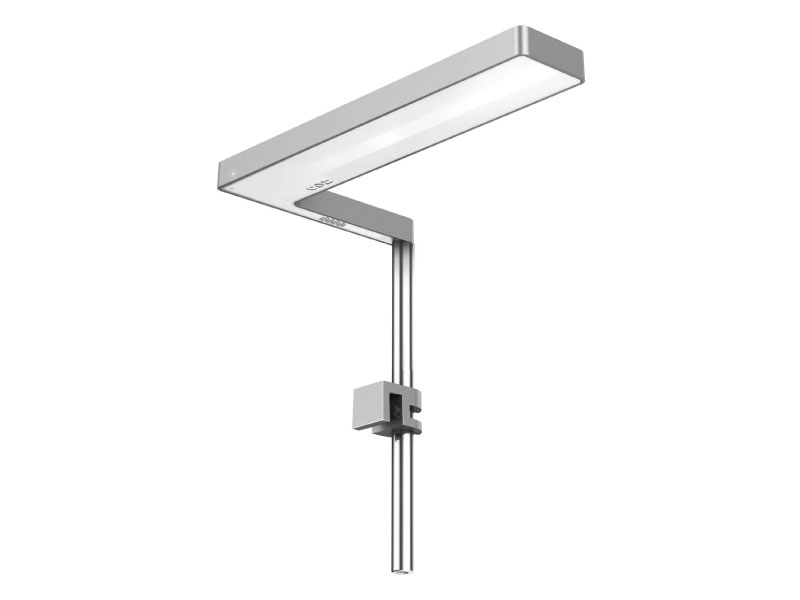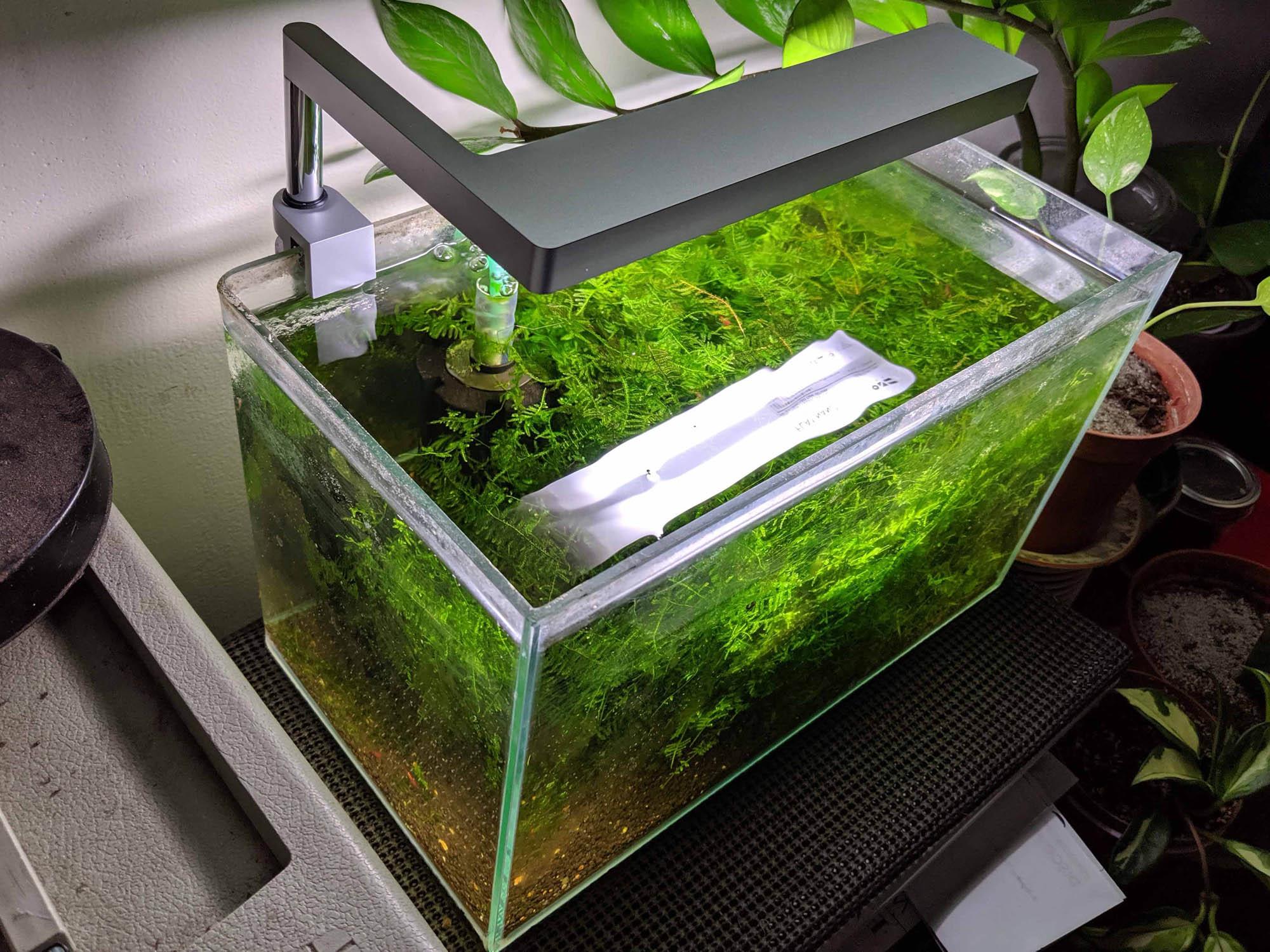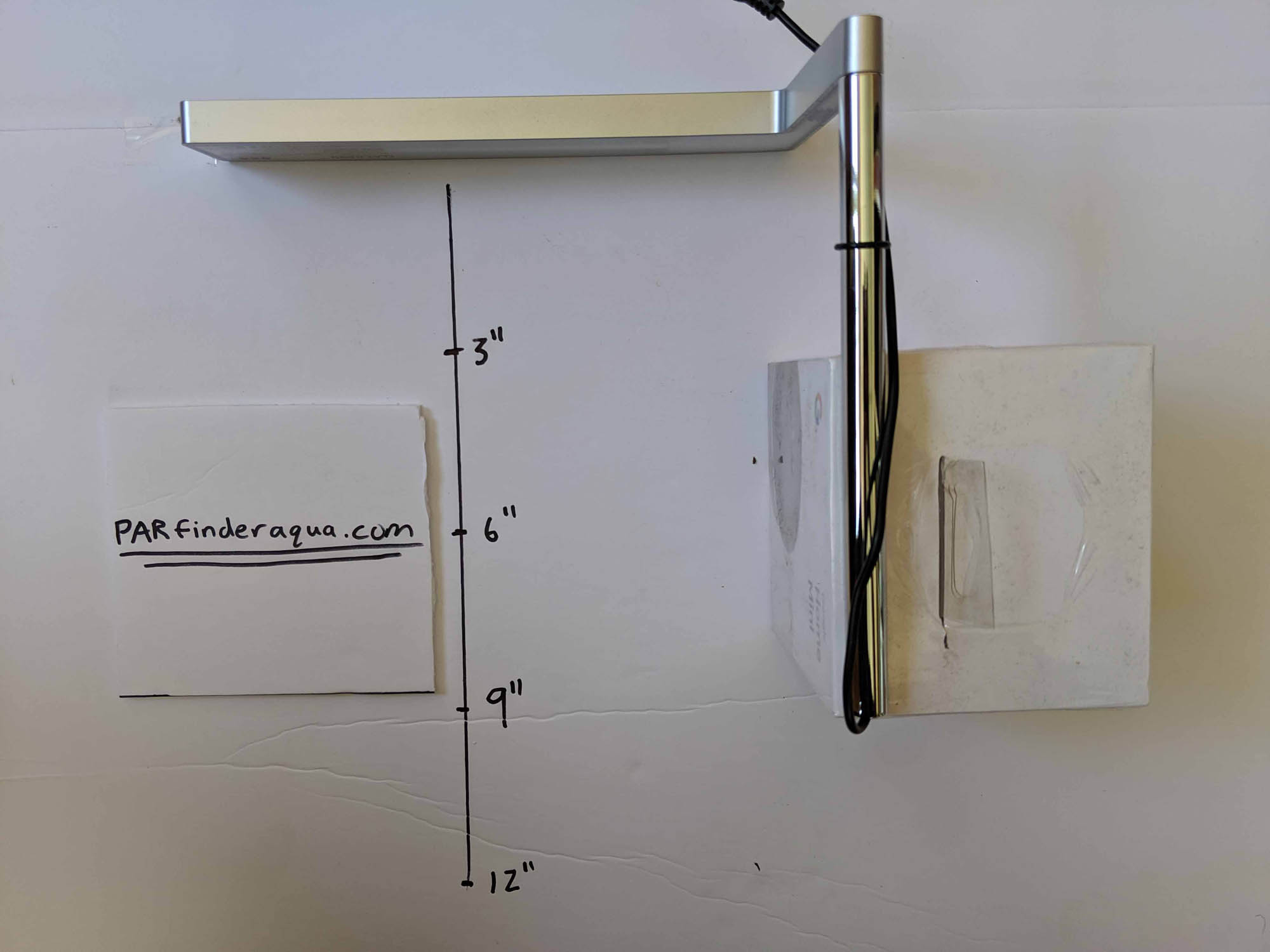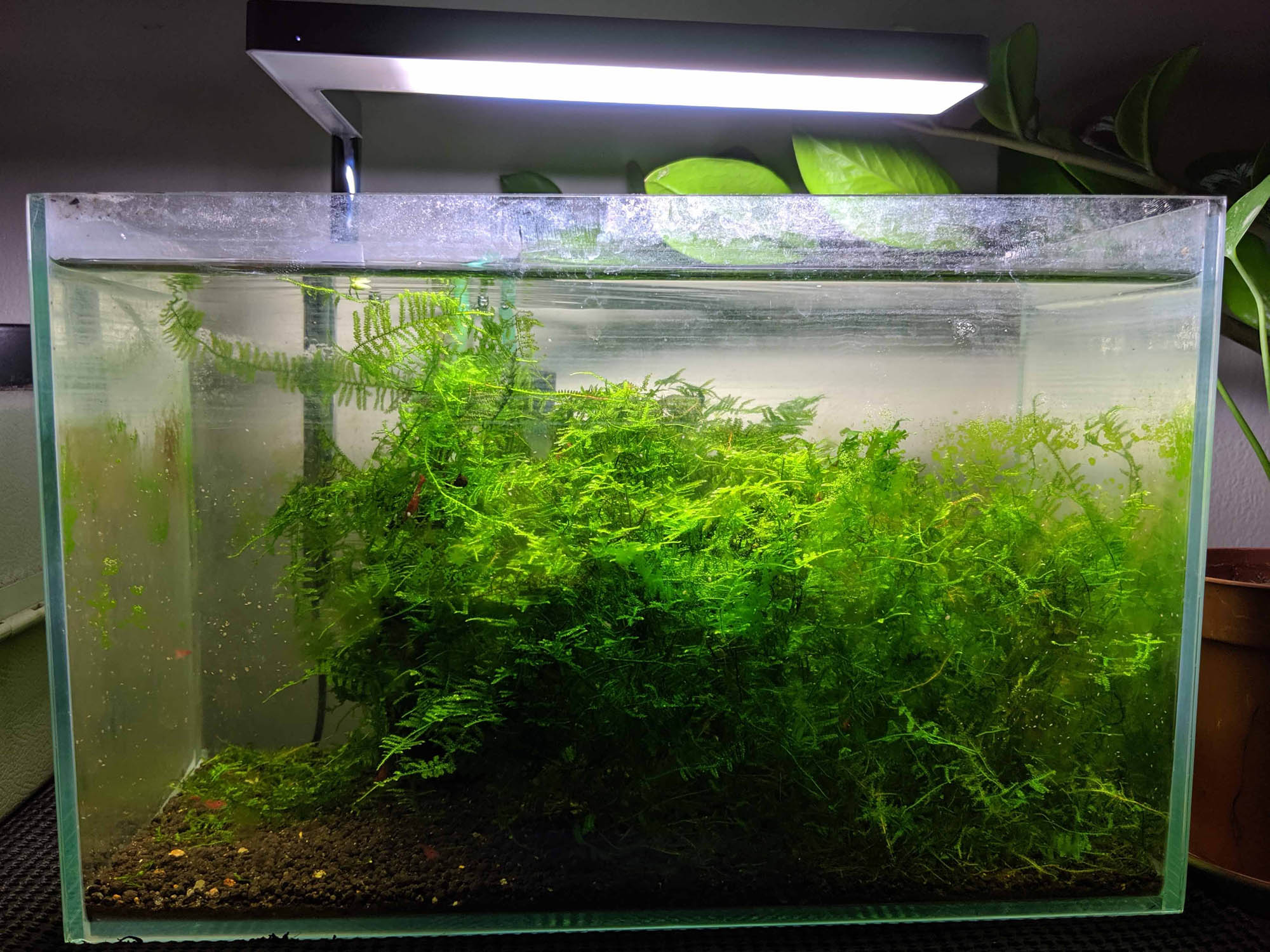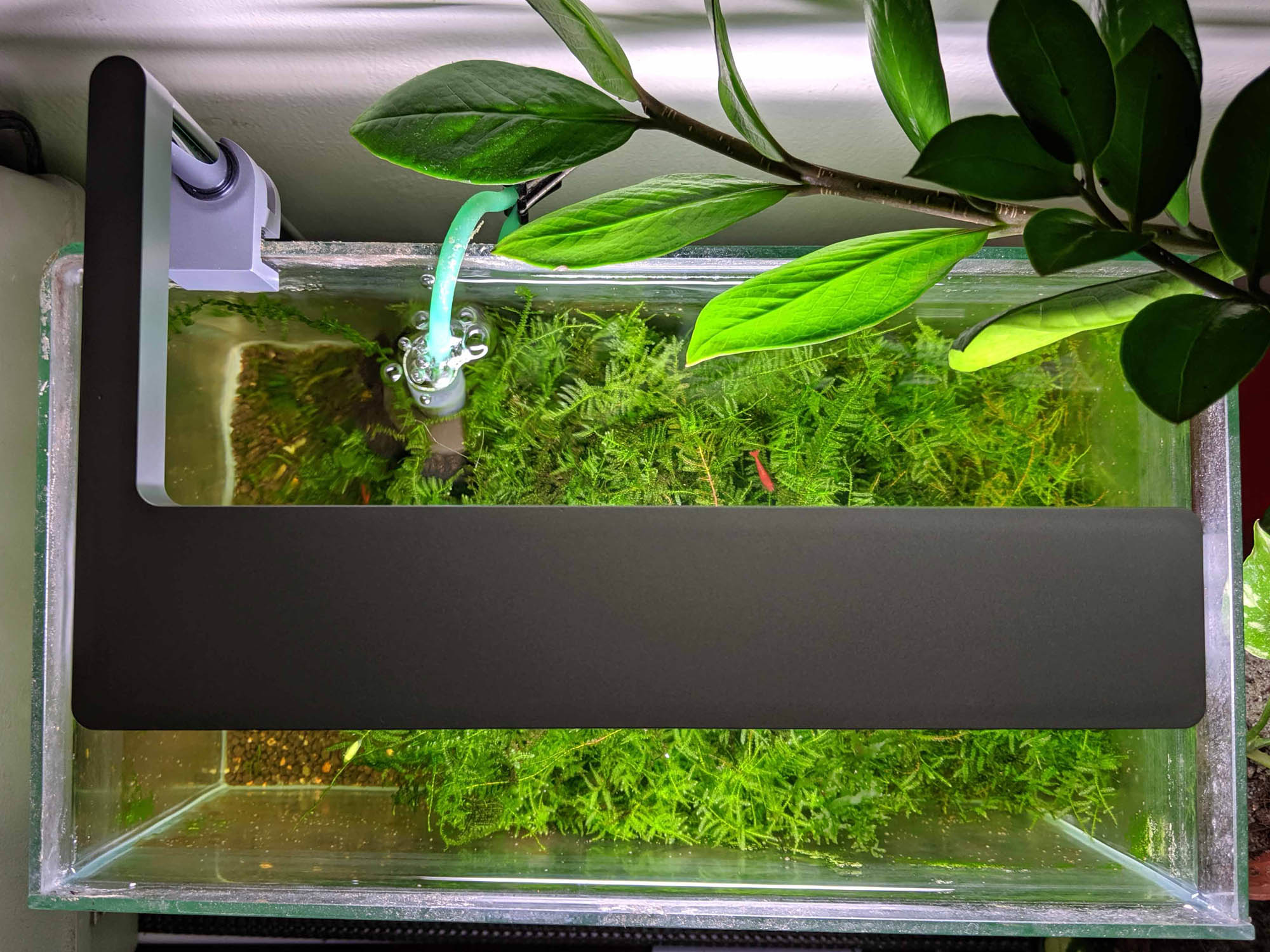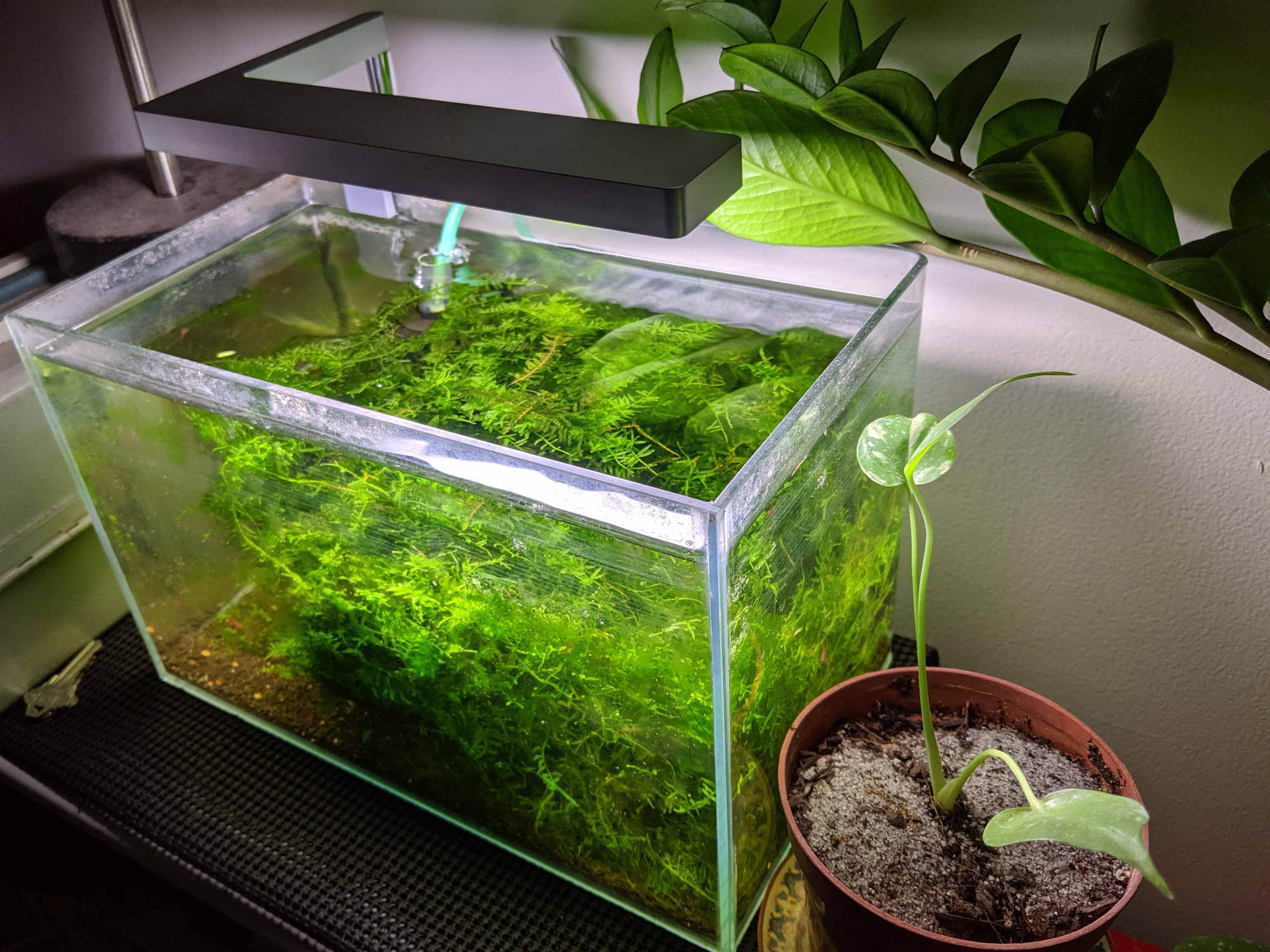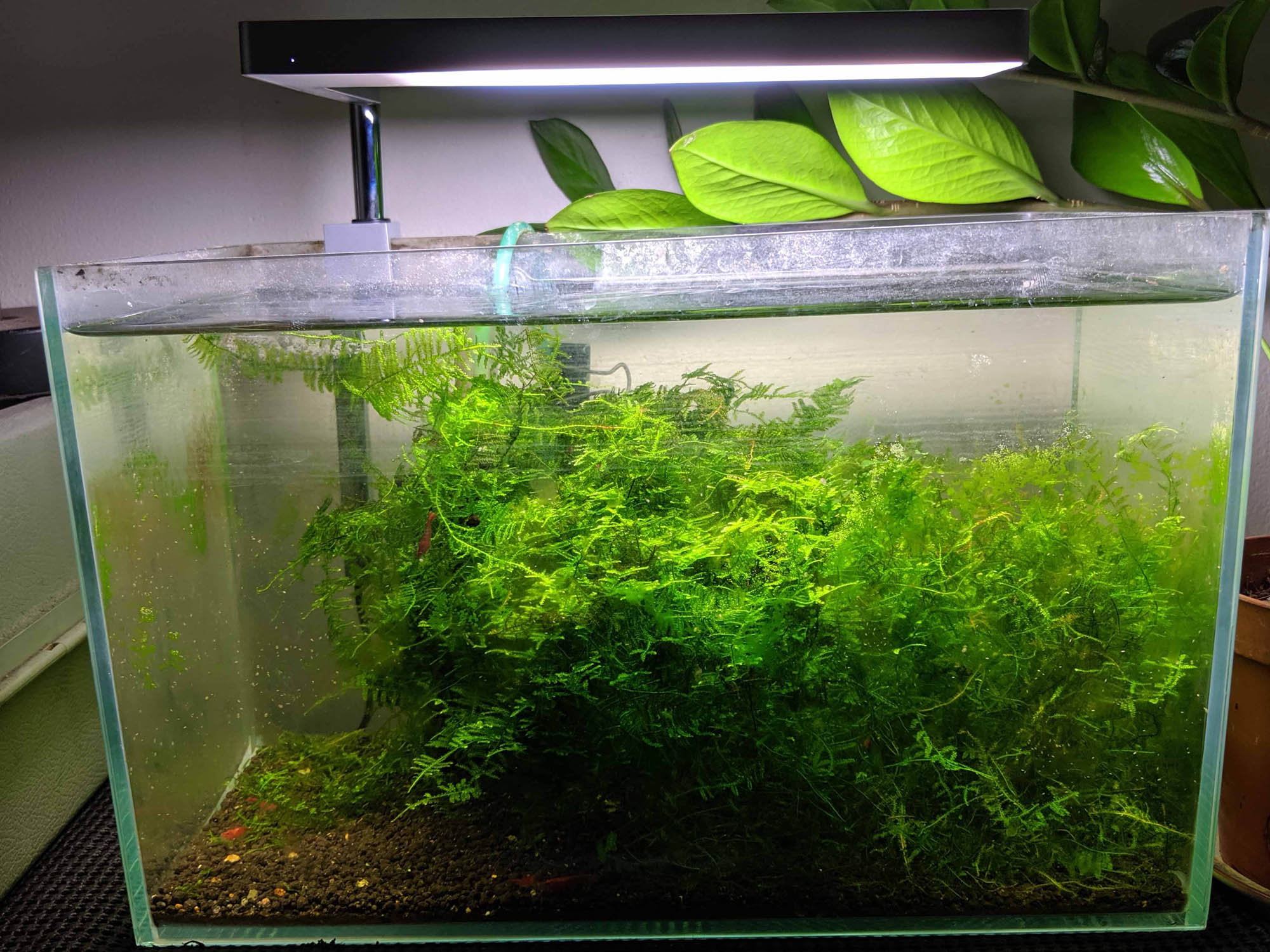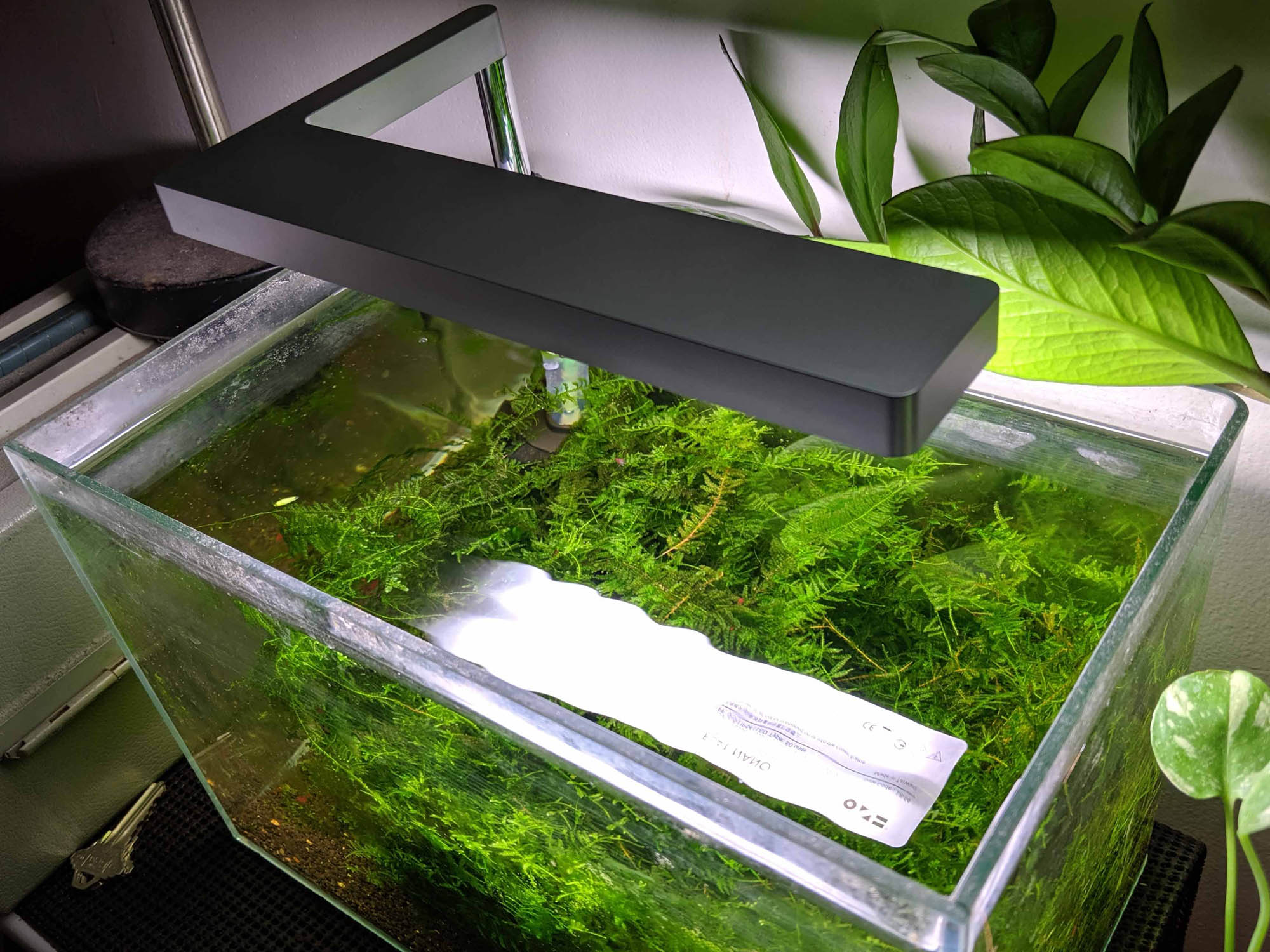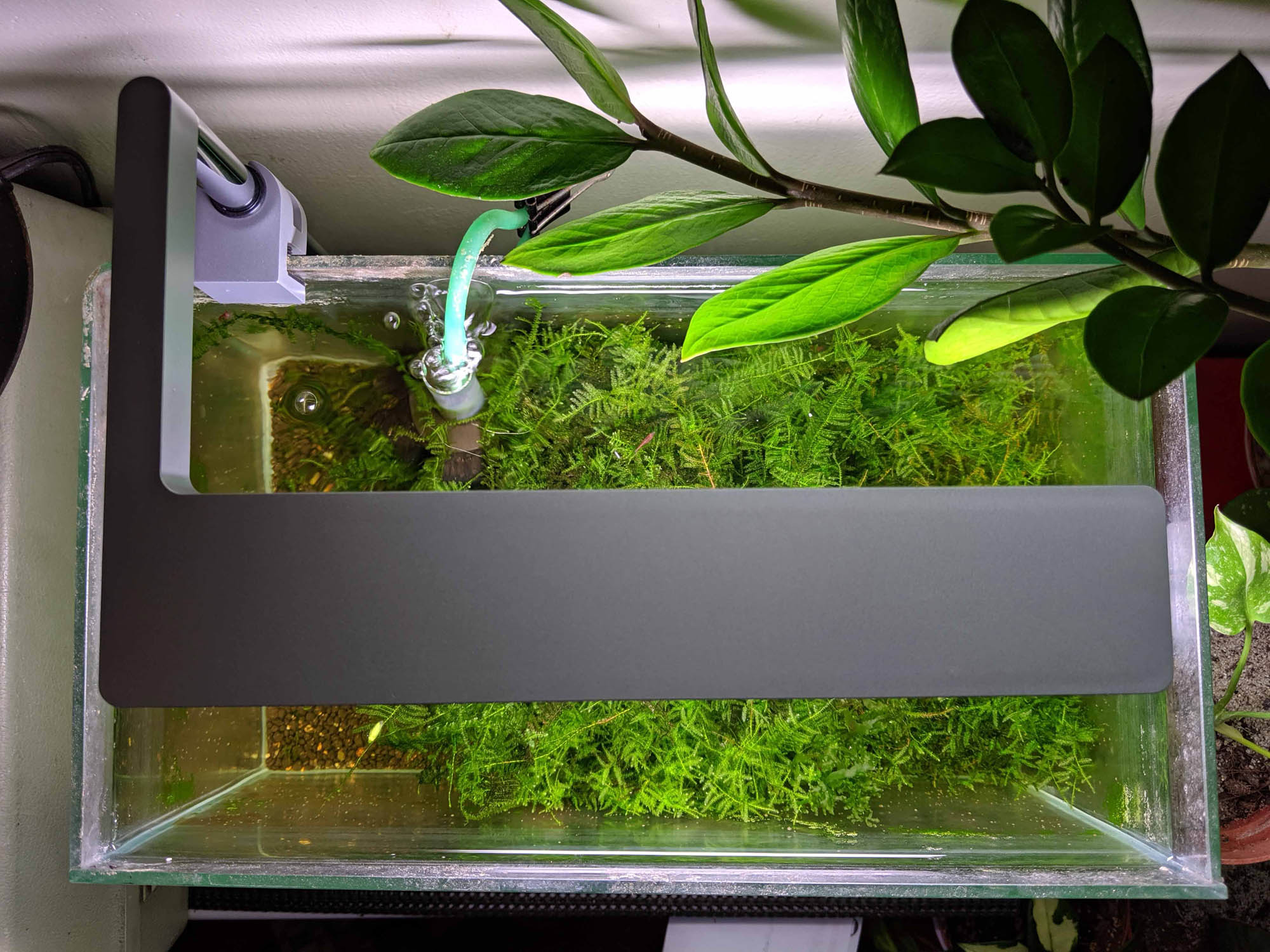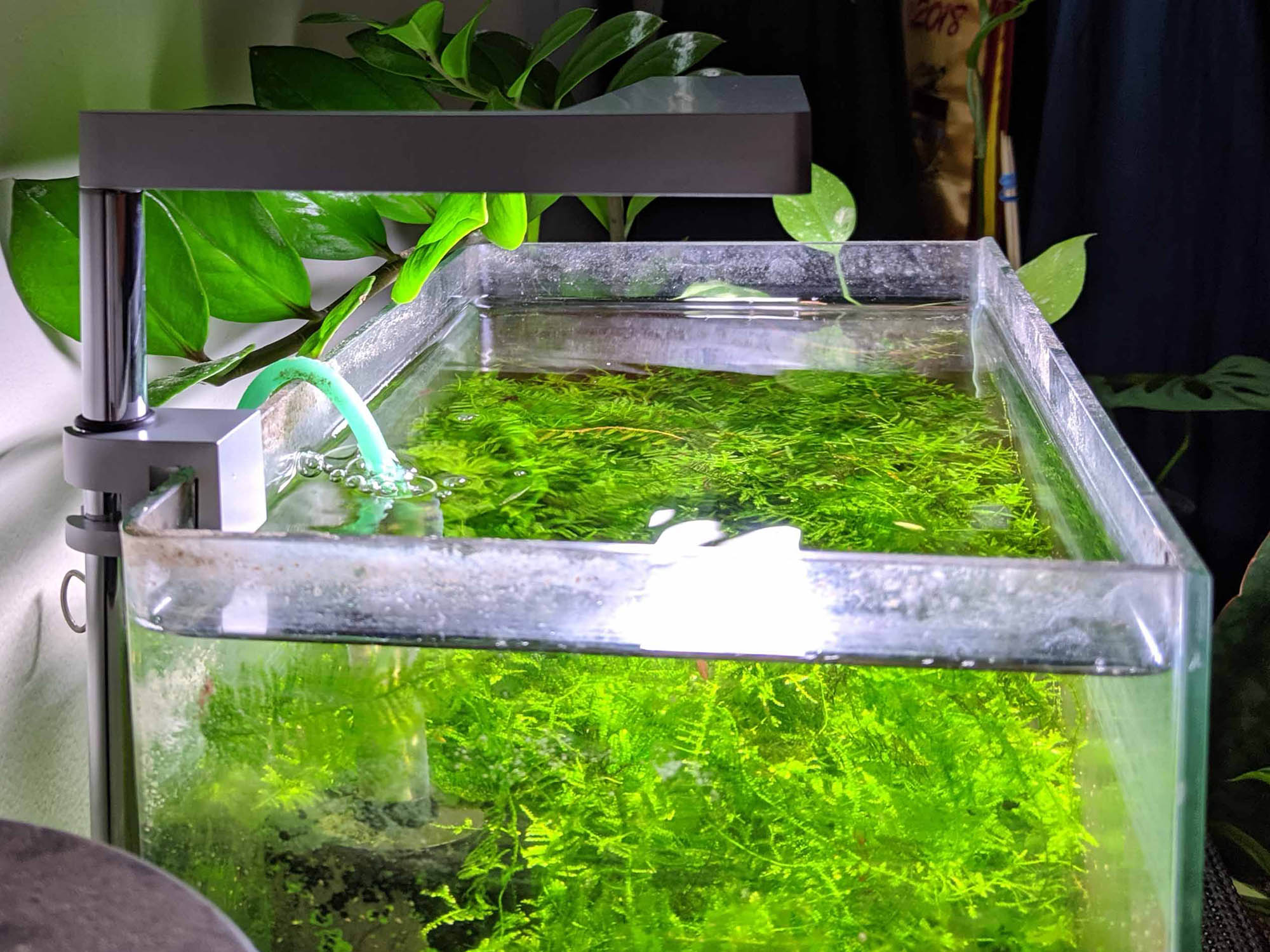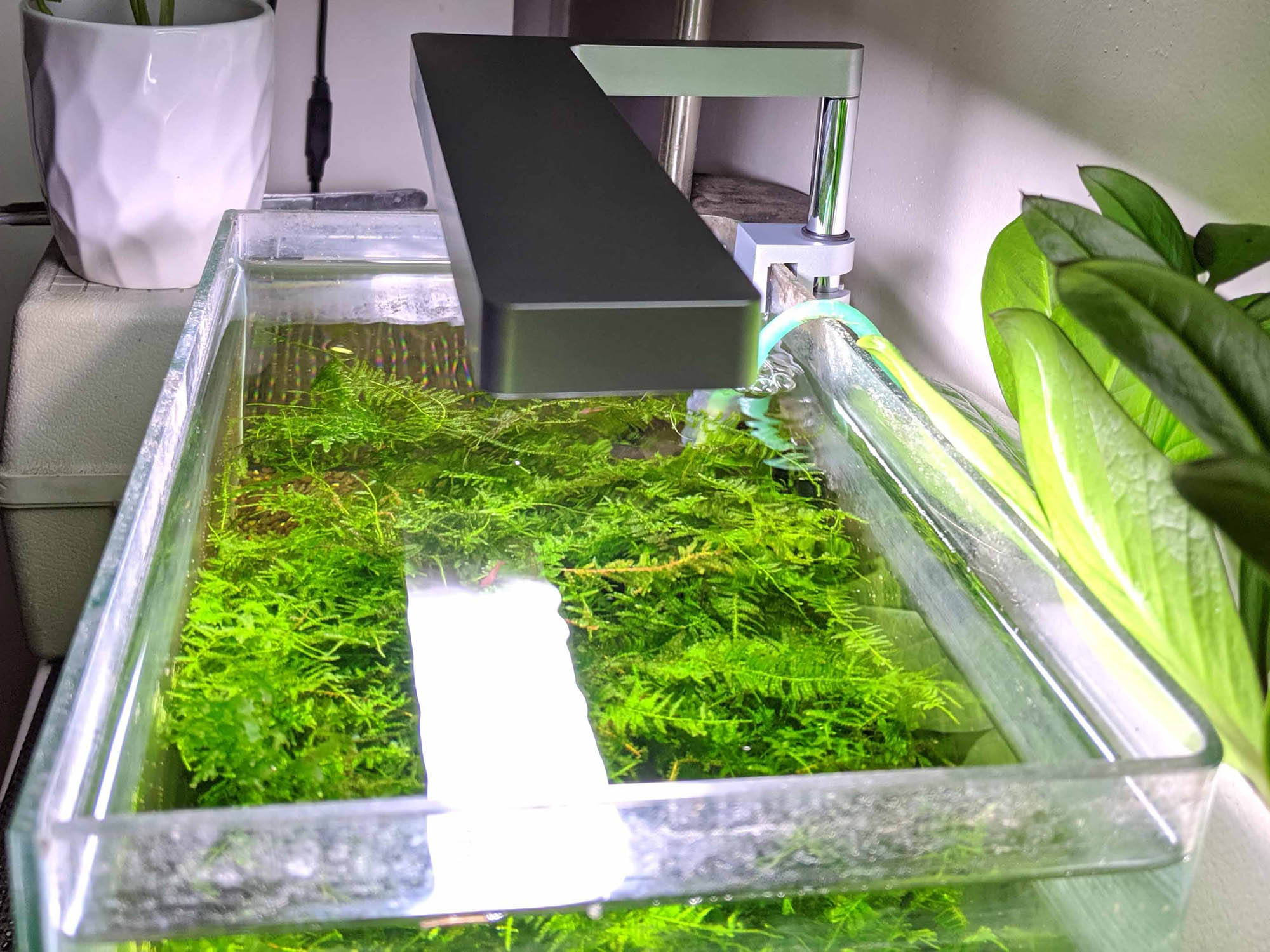 image 1 of 11
Where To Buy
Description
ONF Flat Nano is designed for aquariums that range from 2 to 7 gallons. Features full spectrum LED at 1300 Lumens and 7000 Kelvin Spectrum. Dims from 100% to 75% to 50% to 25% and back to 100% with a short press. Turn on and off fixture with a long press. Built in memory will remember brightness level when turned off. Height is adjustable by a rubber O-ring and adjustable in angle. This product is made in Taiwan.
Notes
My first impression of the ONF Flat Nano is that it is a very premium and aesthetically pleasing aquascaping fixture (ADA level). Unboxing the packaging is comparable to opening an Apple product. It has a dense metal construction and has a nice weight to it. It is extremely bright and has great PAR outputs when tested with a seneye PAR meter. This light is designed for nano rimless aquariums. The mount will NOT fit in a standard 2.5 gallon or 5 gallon with a black trim. The high price this fixture sells for is justified if you want a luxurious aquascaping experience. The fixture itself is a piece of art and comes in silver and rose gold colors. I have data points for 75-50-25% that I may integrate later into this page.
Standard Dimensions
9" x 5.5" x 8.2" (L x W x H)
Metric Dimensions
22.9cm x 14.0cm x 20.8cm (L x W x H)
Max Mounting Width
9" / 22.9cm
Spectrum
7000 Kelvin
Power
15 watts
Testing Method
PAR tested using Seneye PAR meter unless otherwise noted in the notes section. Testing process is documented here
Date Added
August 11th 2019
Aquarium Lights
Find PAR-tested values for popular aquarium light fixtures such BeamsWork, Chihiros, NICREW, Finnex, etc. Aquascape and grow aquatic plants with confidence.