BEAMSWORK EA FSPEC LED 60
PAR Data
Depth from Center of Fixture
3"
115
49
0
6"
56
60
14
9"
46
48
22
12"
36
36
23
15"
28
27
21
18"
23
22
18
21"
16
17
15
24"
14
14
13
27"
10
12
11
0"
3"
6"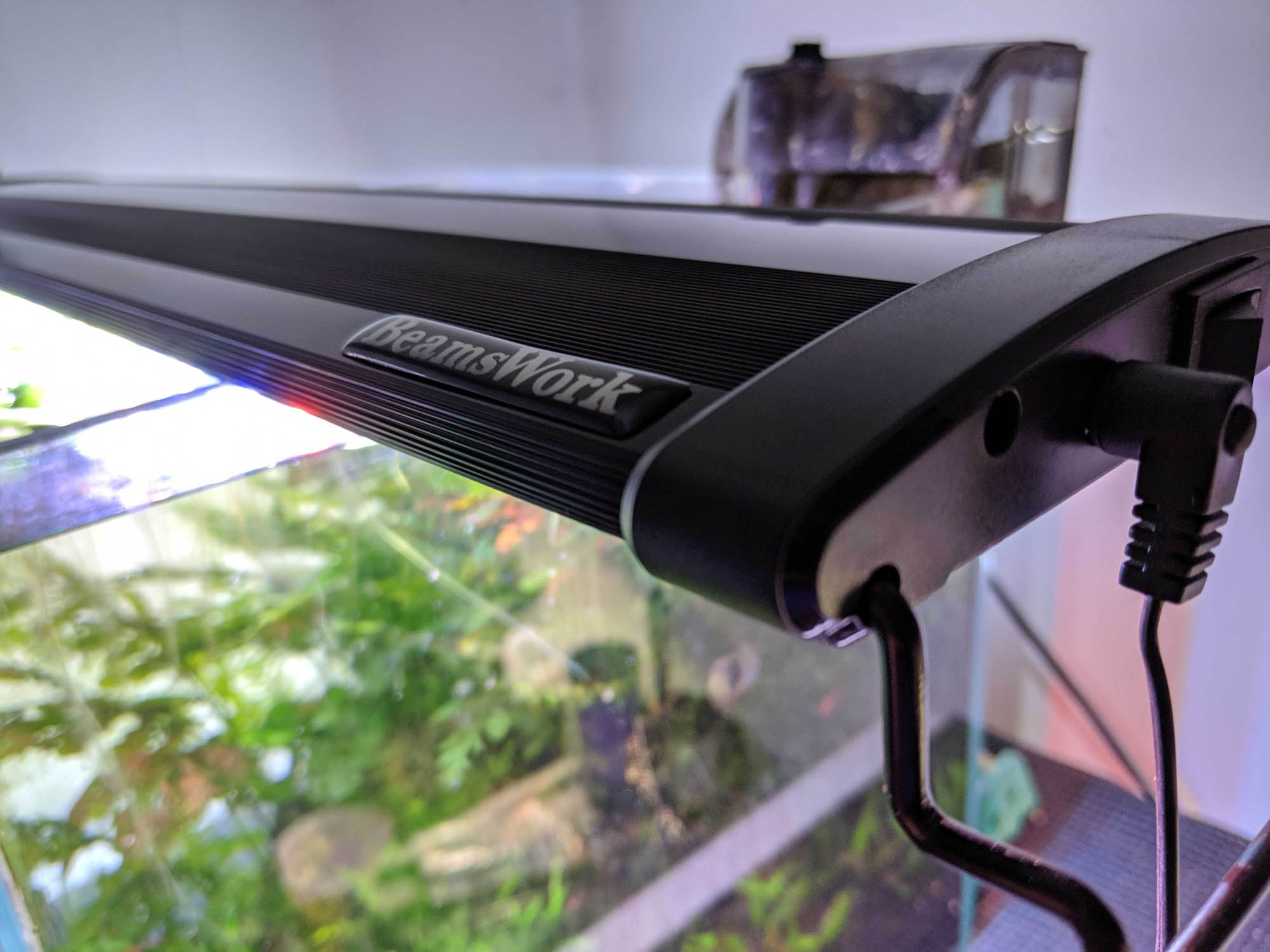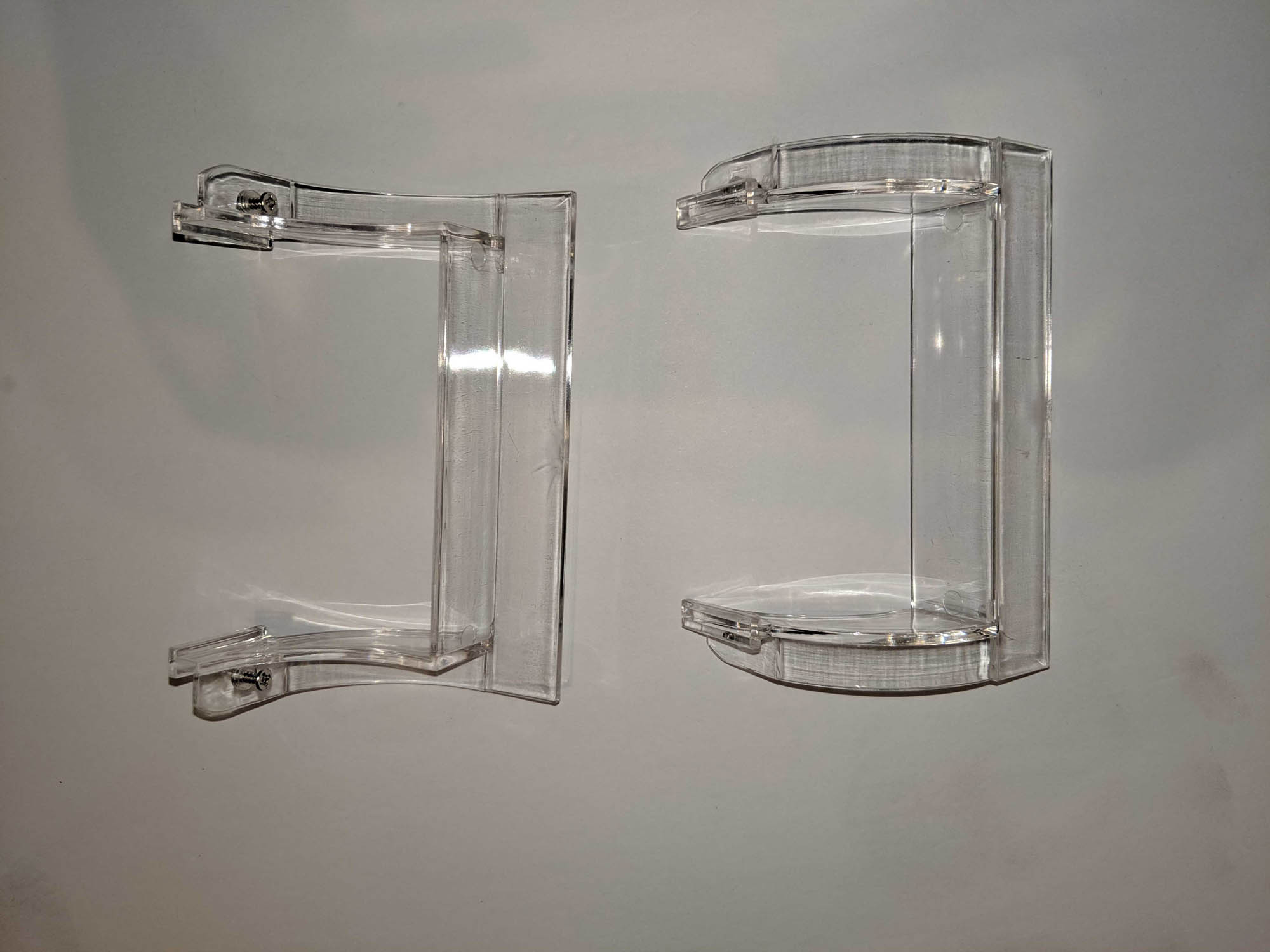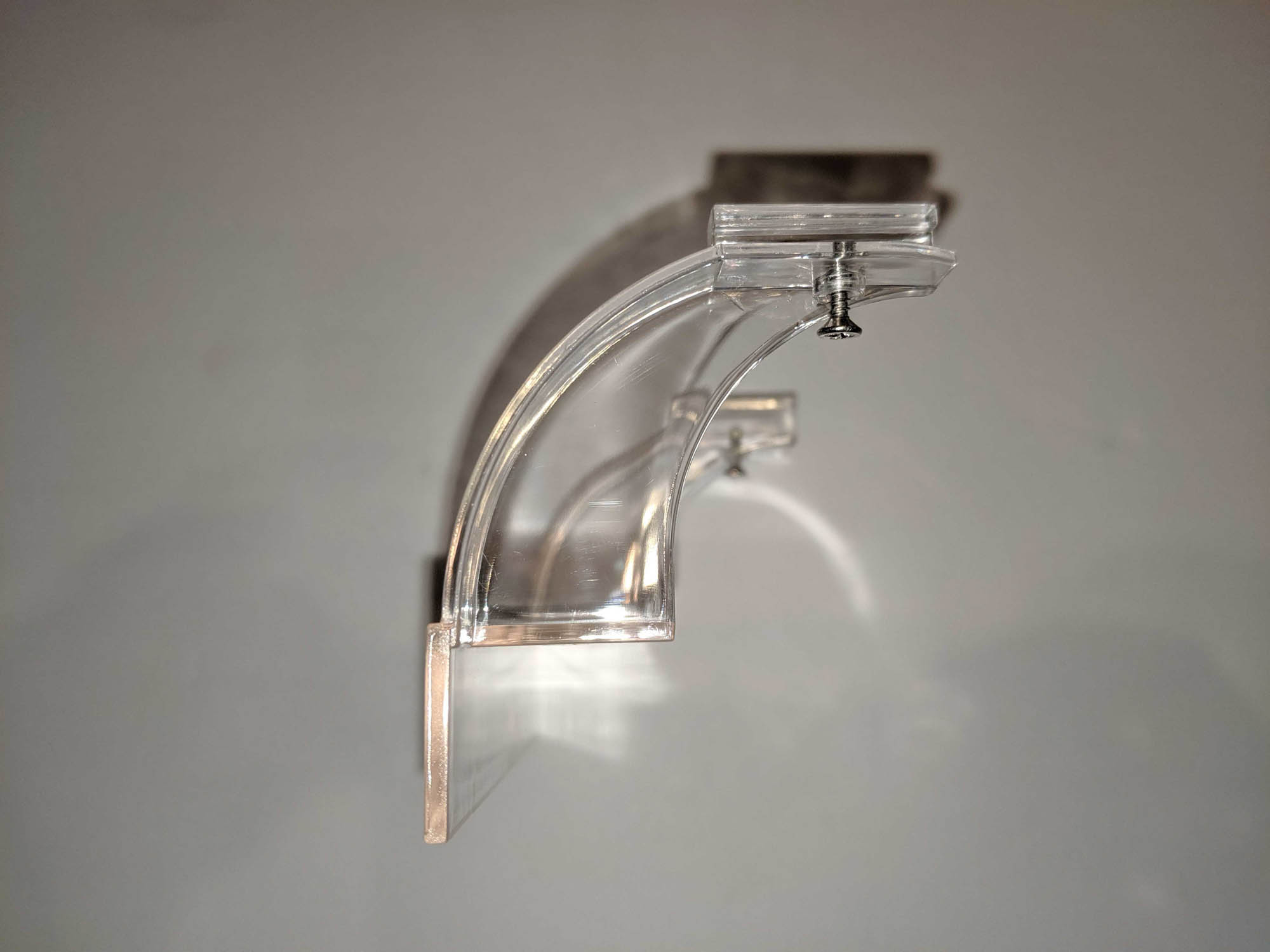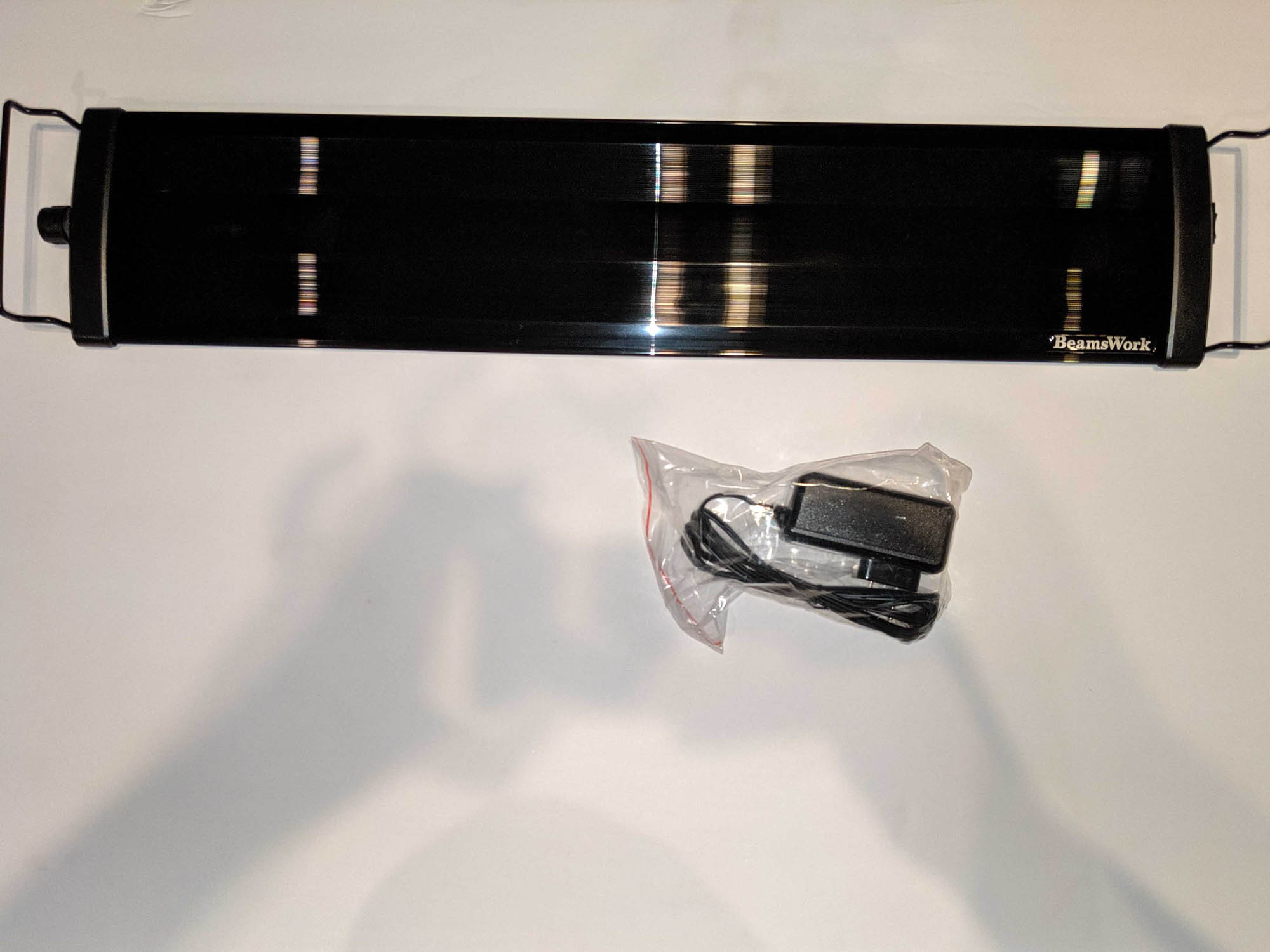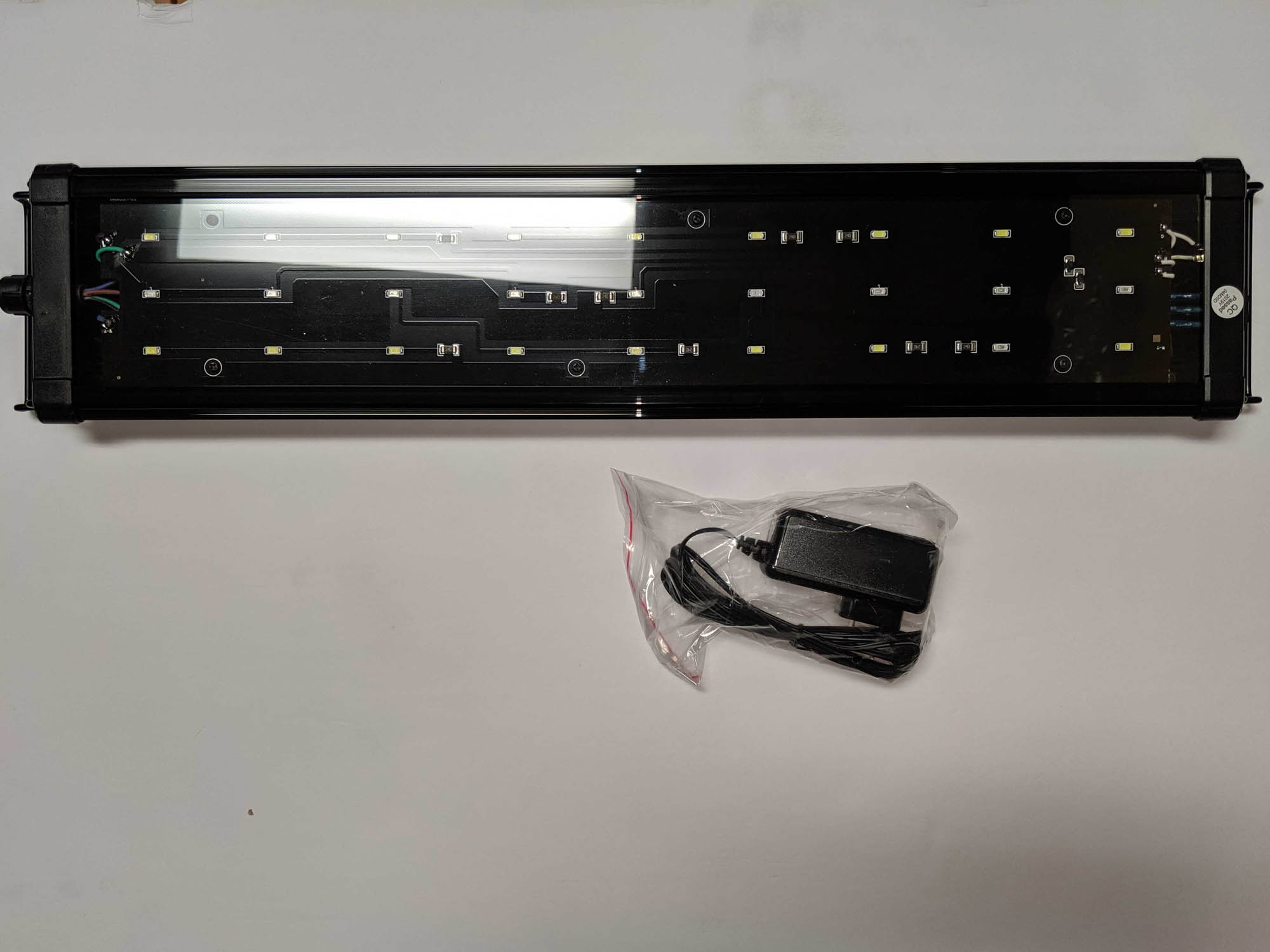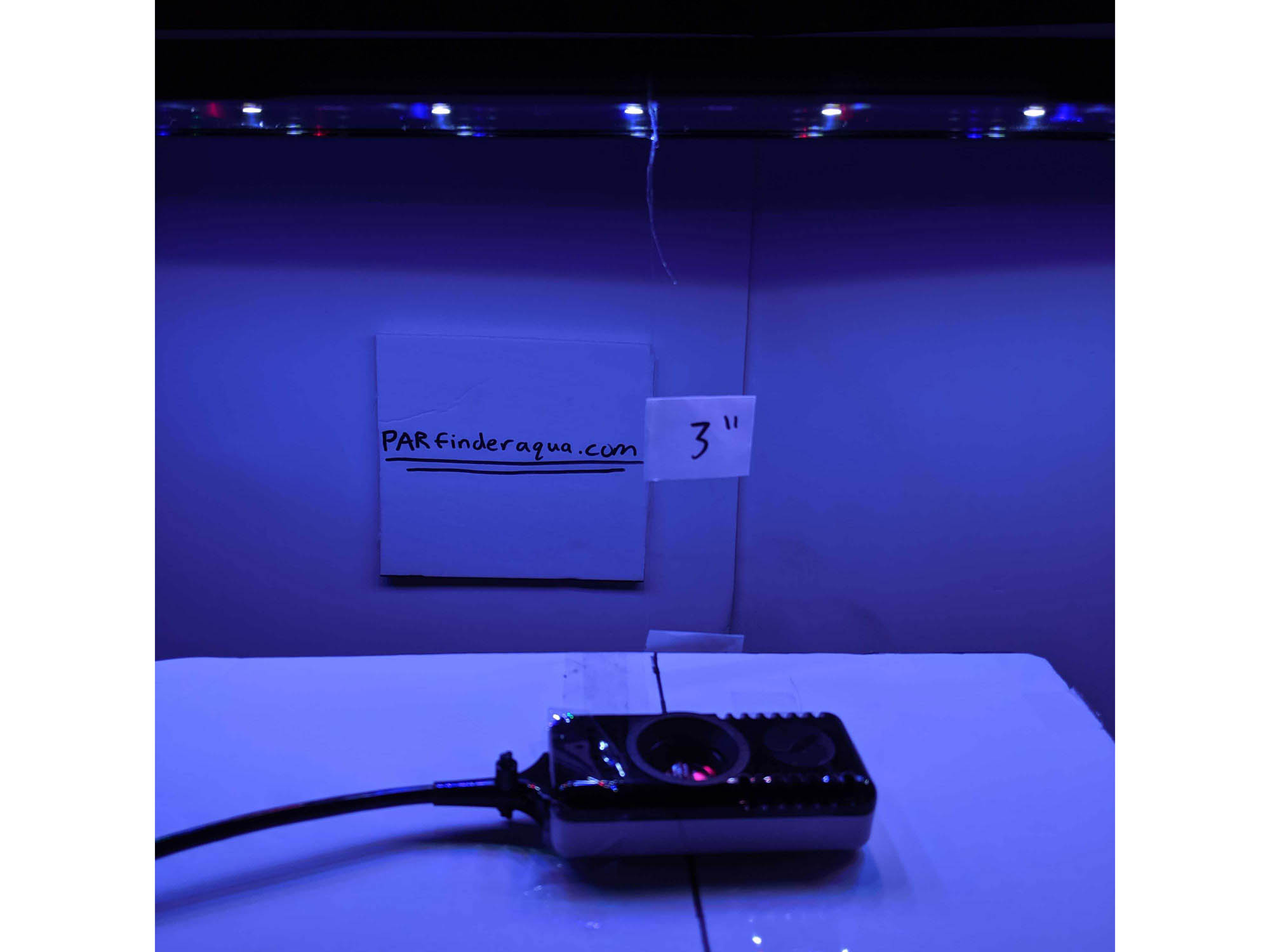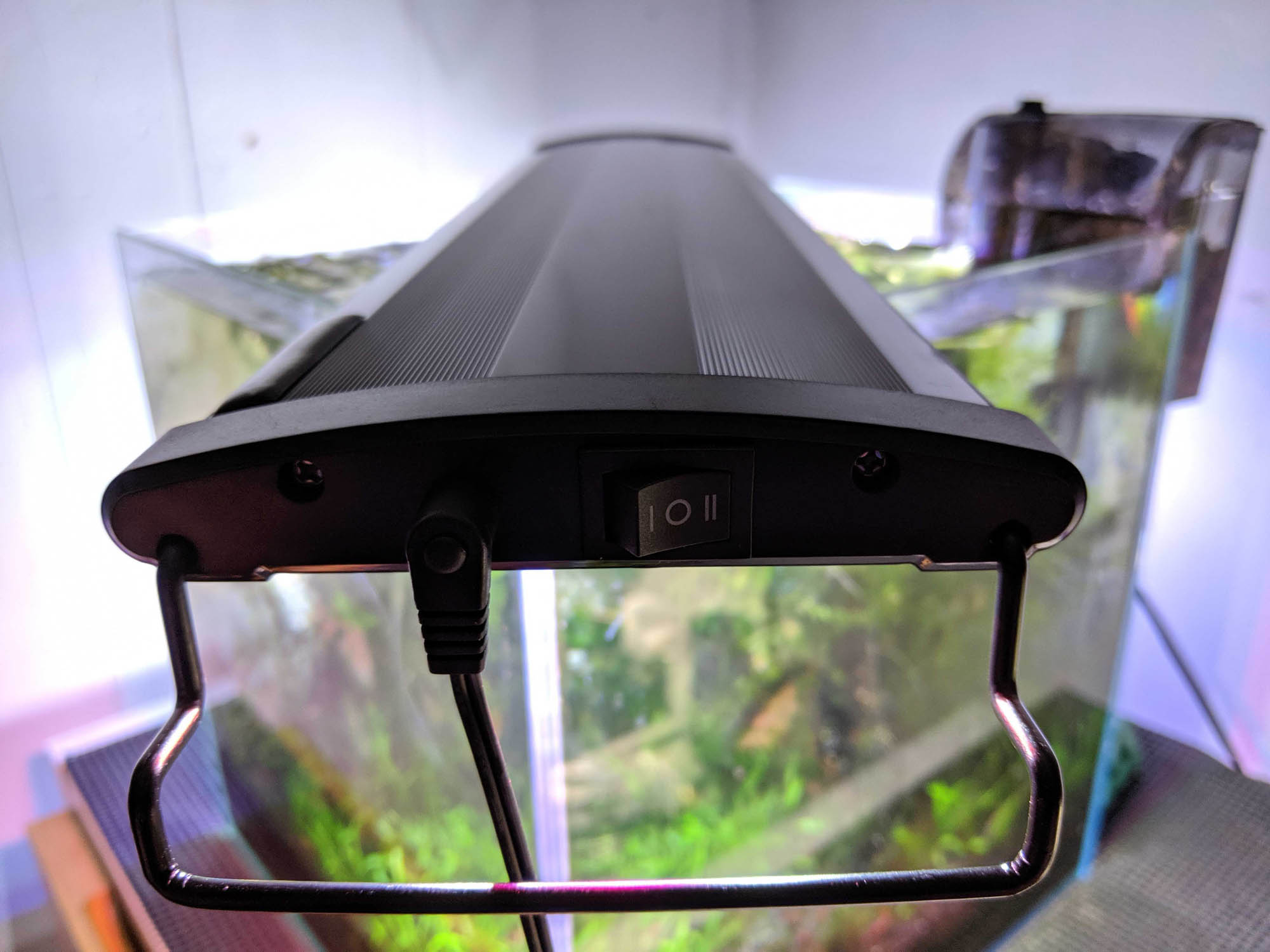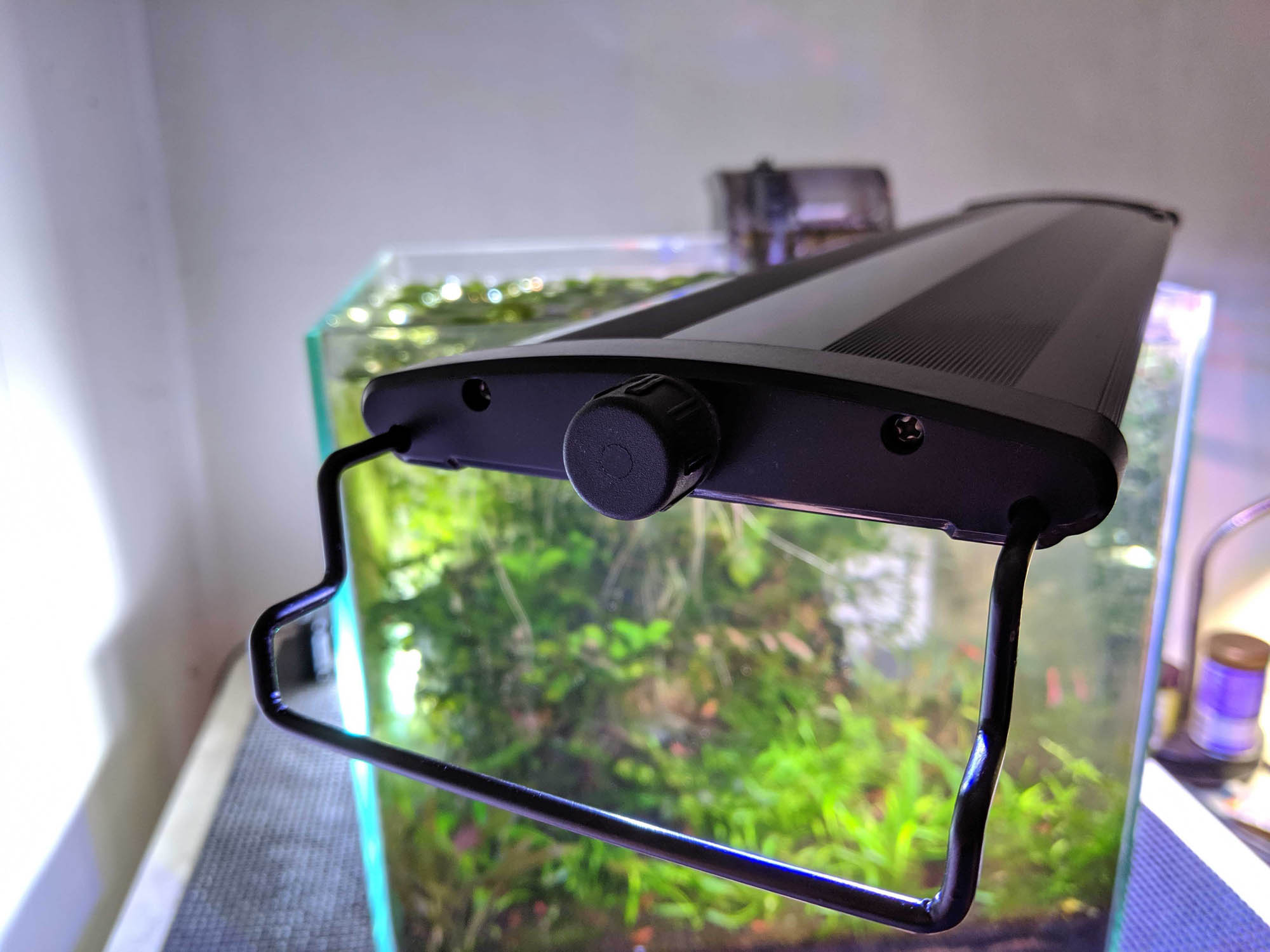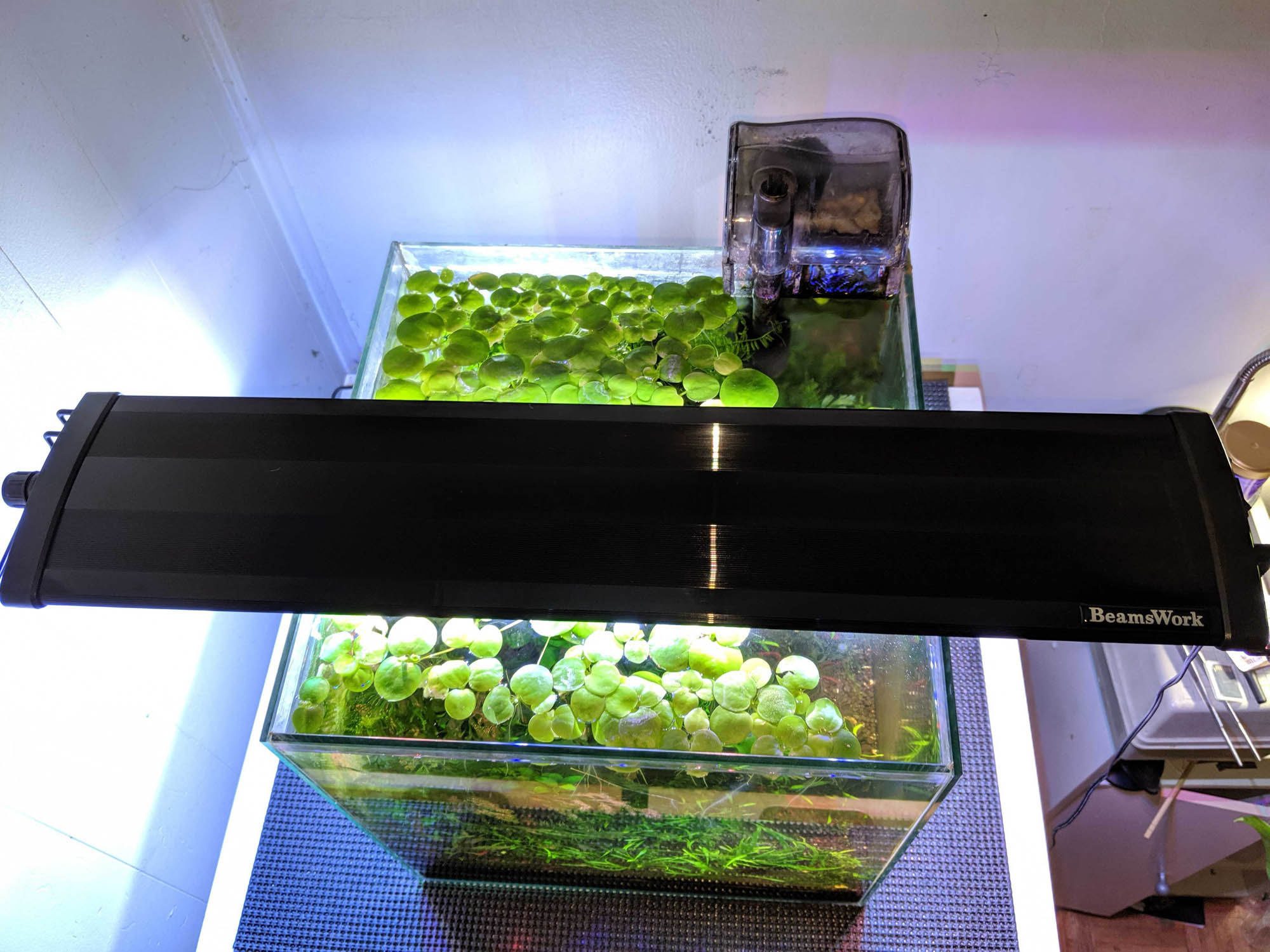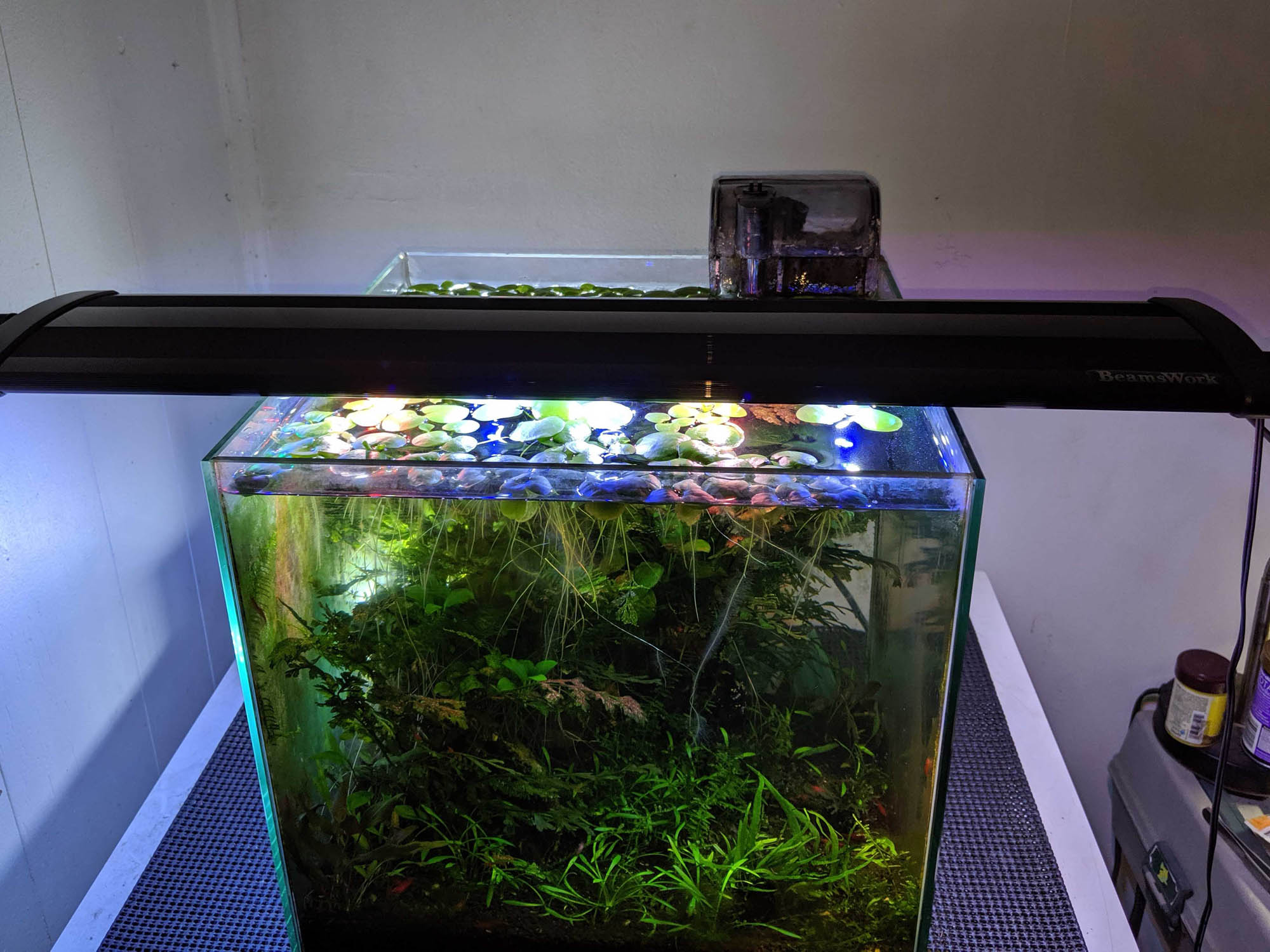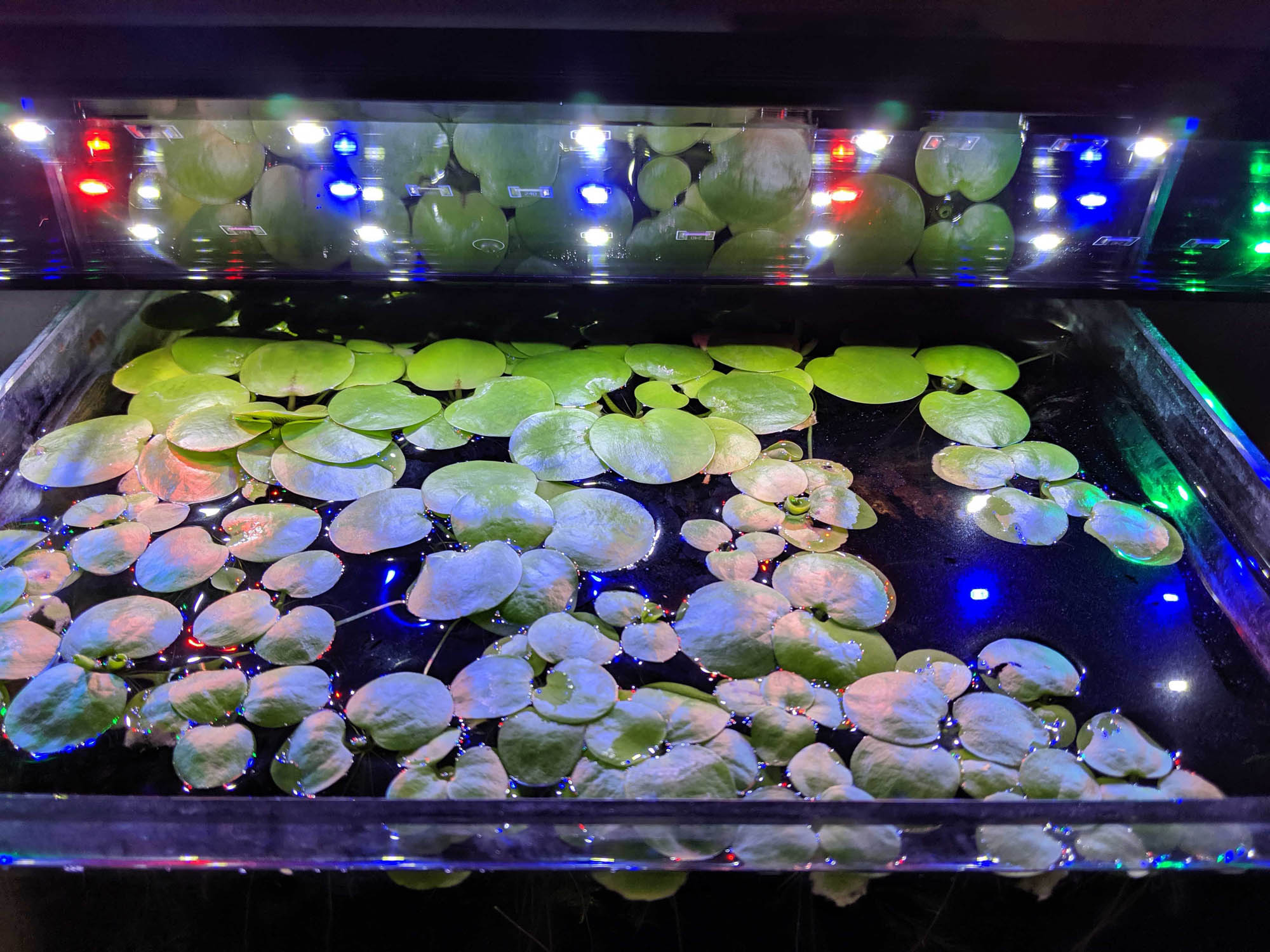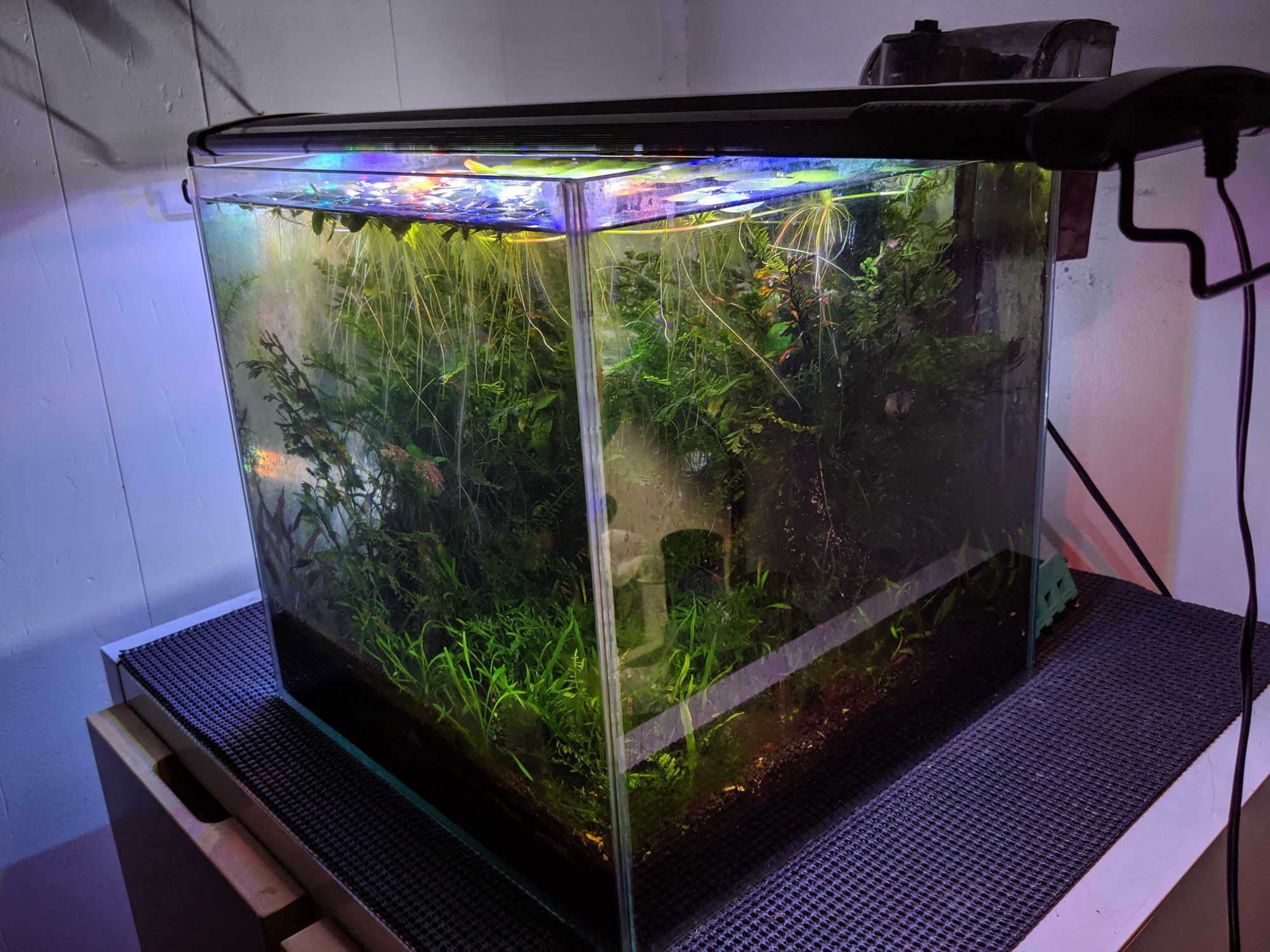 image 1 of 14
Where To Buy
Description
The BeamsWork EA FSPEC LED 60cm - 24" features 27x 0.50W LEDs (16x 10k LEDs, 6x Purple LEDs, 3x Red LEDs, 2x Green LEDs). Similar to the DA version, has three modes (ALL LEDs on, only moonlights on, and off).
Notes
This fixture is even more affordable than the DA FSPEC with less PAR output. One good thing about this fixture is that it can extend to a max width of 40 inches (no vertical extension). This fixture does have a slight purpleish hue due to the moonlight LEDs that cannot be turned off with all the LEDs are turned on. One solution is to the buy the timer for the BeamWorks and set the moonlights off. Due to being a more budget light, when you take pictures or videos, you'll notice pulses light and shadow. Overall, this light is solid for beginners in the hobby due to its cheap price. I'd use this light for a low-medium tech tank.
Standard Dimensions
23" x 5" x 1" (L x W x H)
Metric Dimensions
58.4cm x 12.7cm x 2.5cm (L x W x H)
Max Mounting Width
40" / 101.6cm
Spectrum
10000 Kelvin
Power
13 watts
Testing Method
PAR tested using Seneye PAR meter unless otherwise noted in the notes section. Testing process is documented here
Date Added
August 17th 2019
Aquarium Lights
Find PAR-tested values for popular aquarium light fixtures such BeamsWork, Chihiros, NICREW, Finnex, etc. Aquascape and grow aquatic plants with confidence.