AQUEON PLANTED AQUARIUM CLIP-ON LED
PAR Data
Depth from Center of Fixture
3"
613
272
1
6"
290
192
111
9"
152
136
80
12"
87
82
63
0"
3"
6"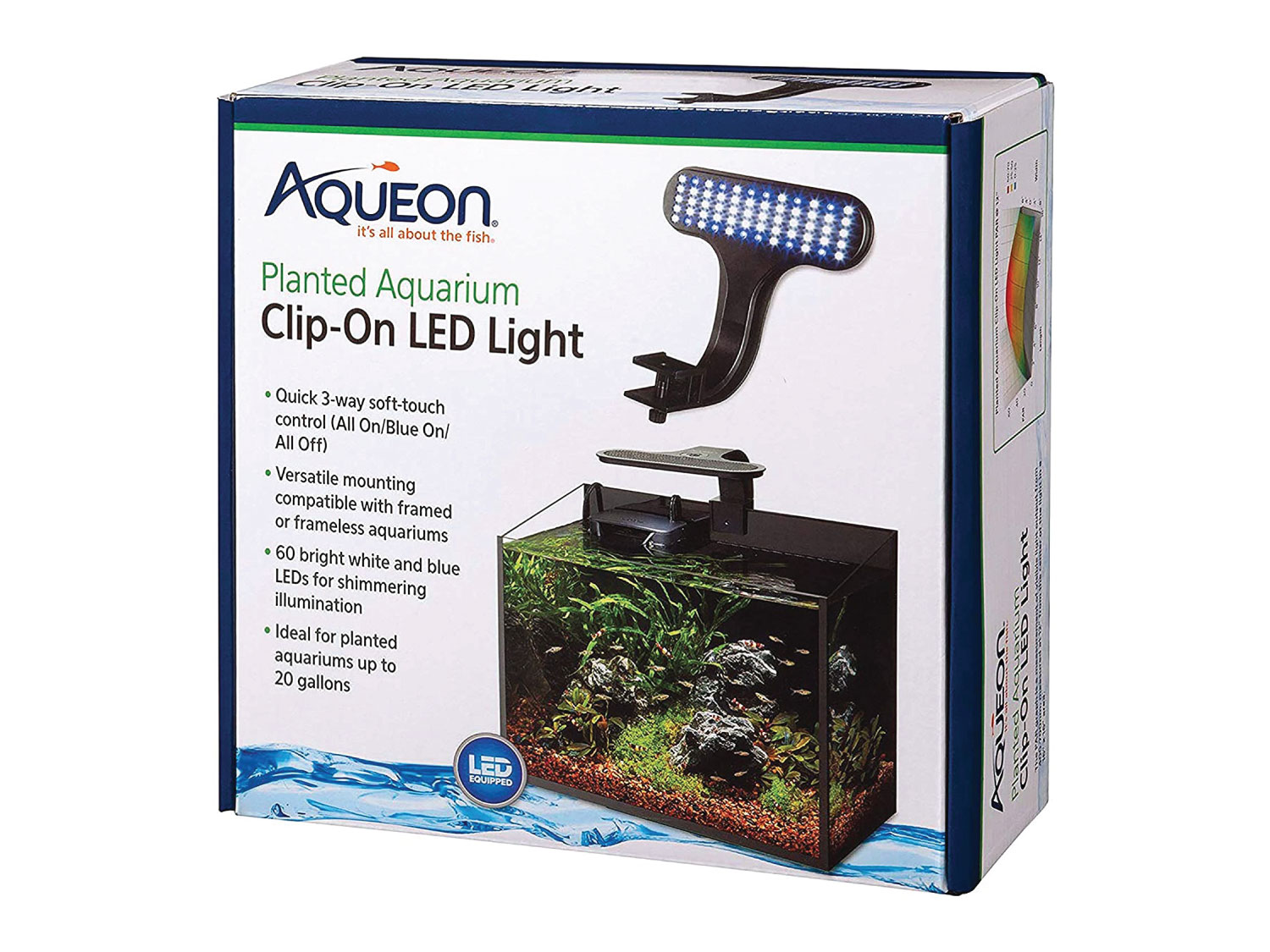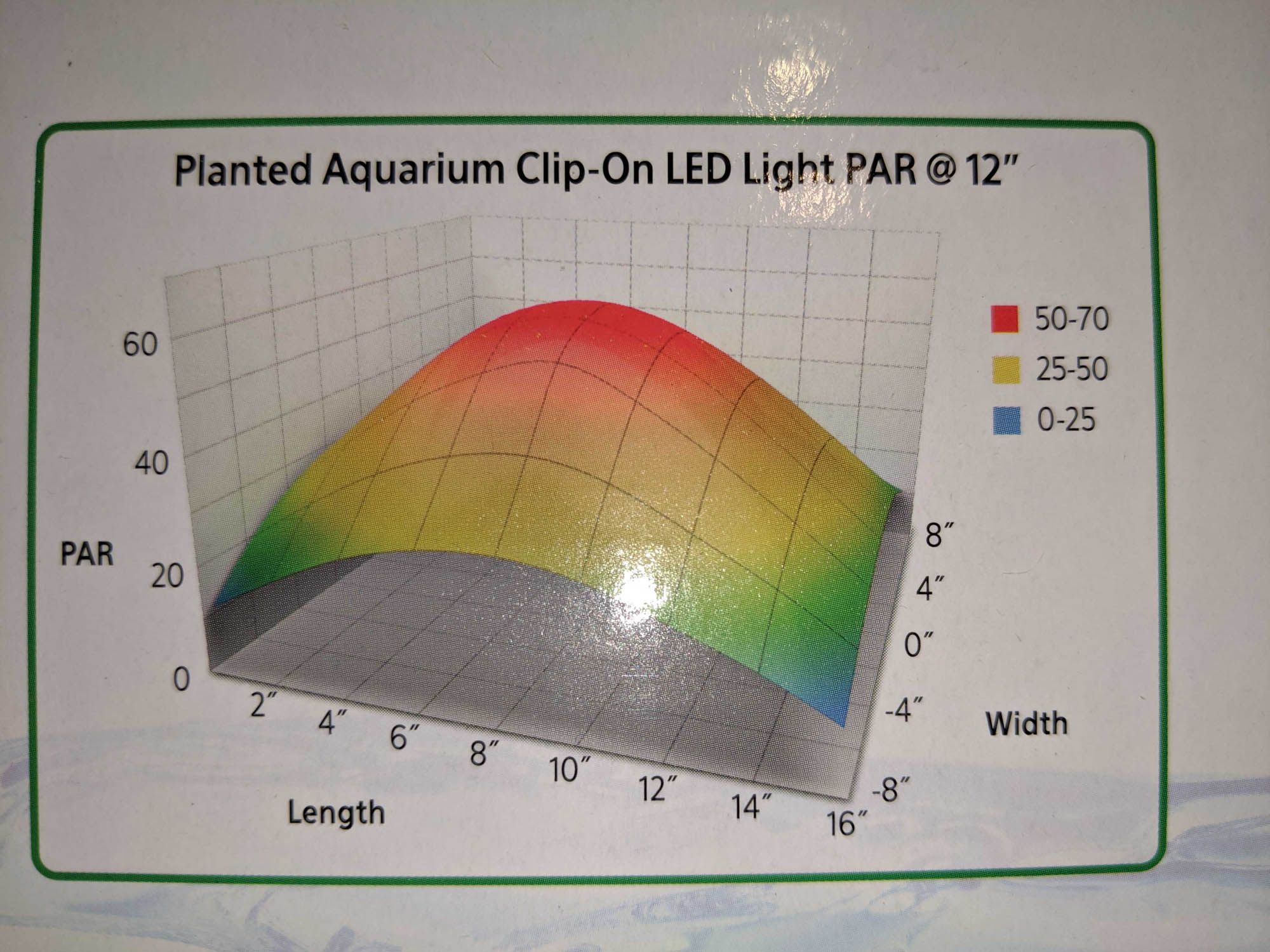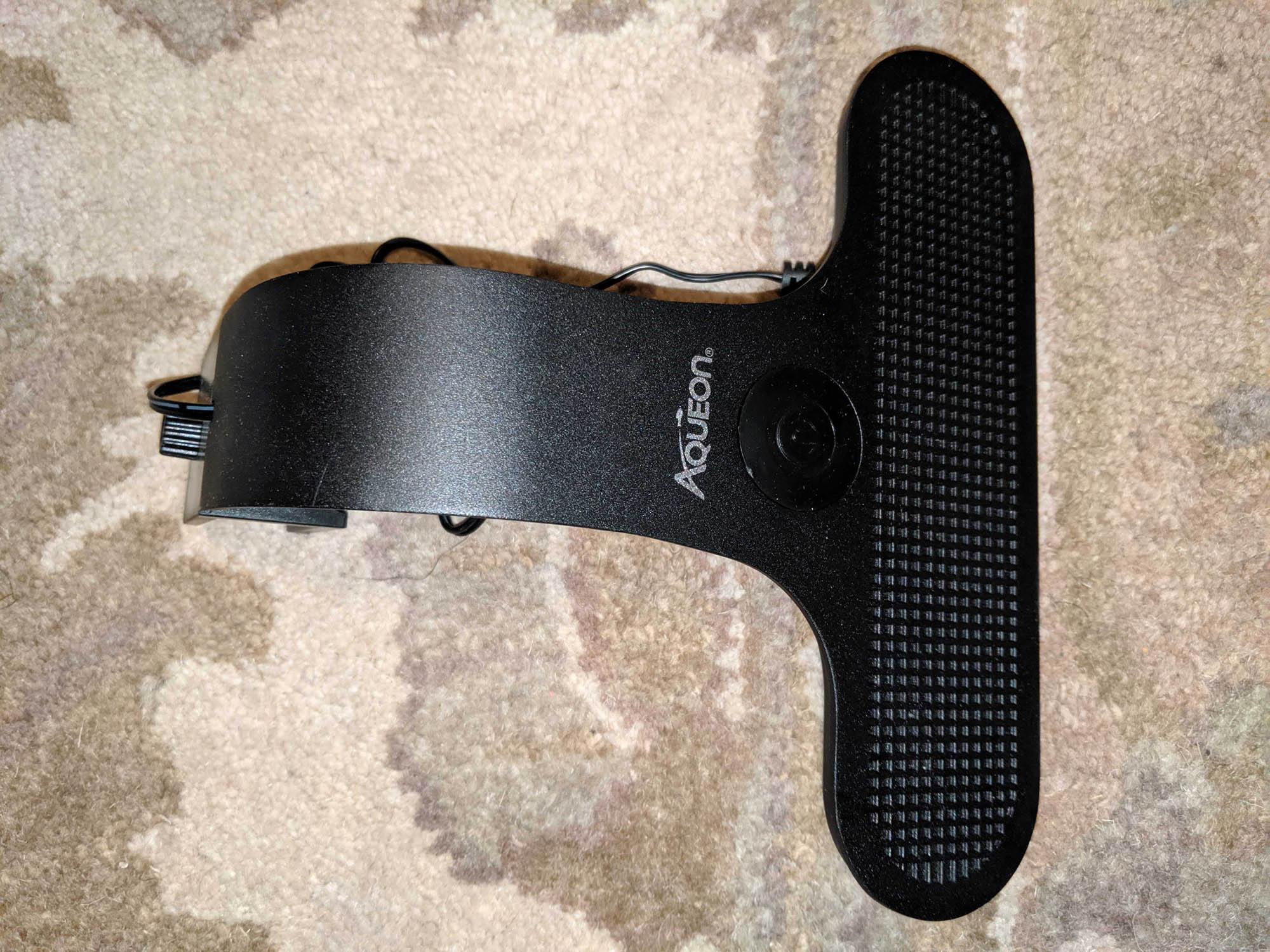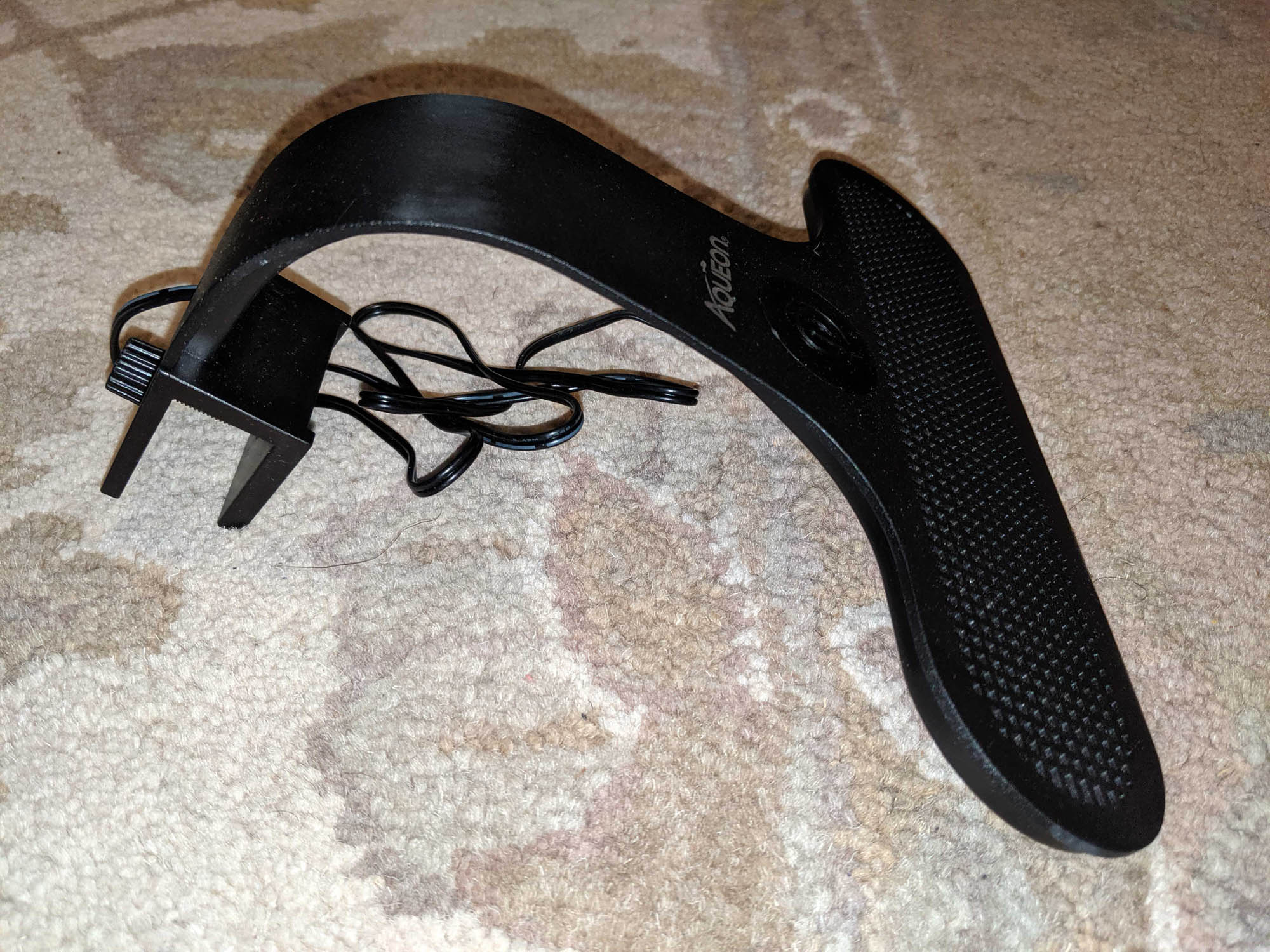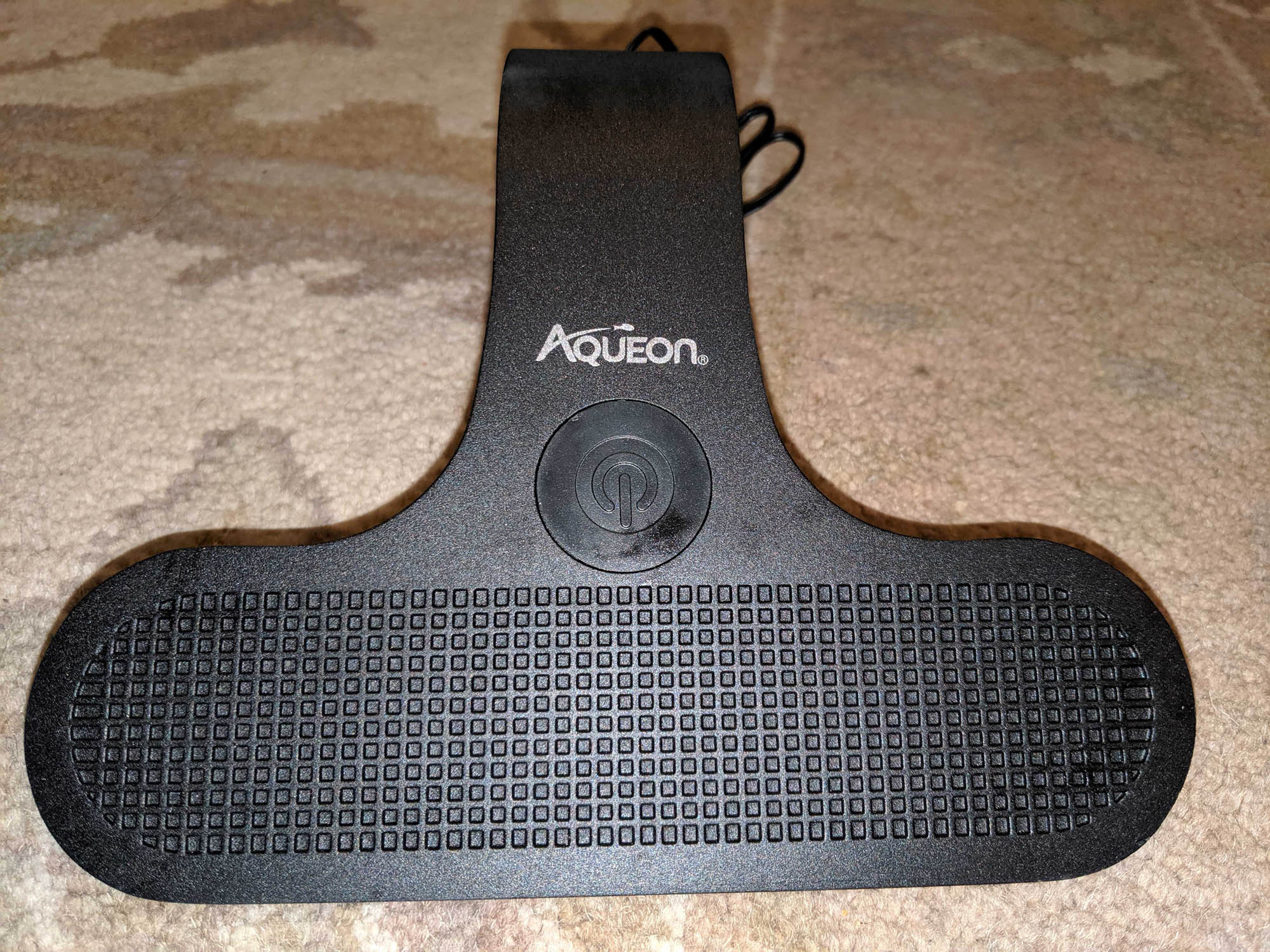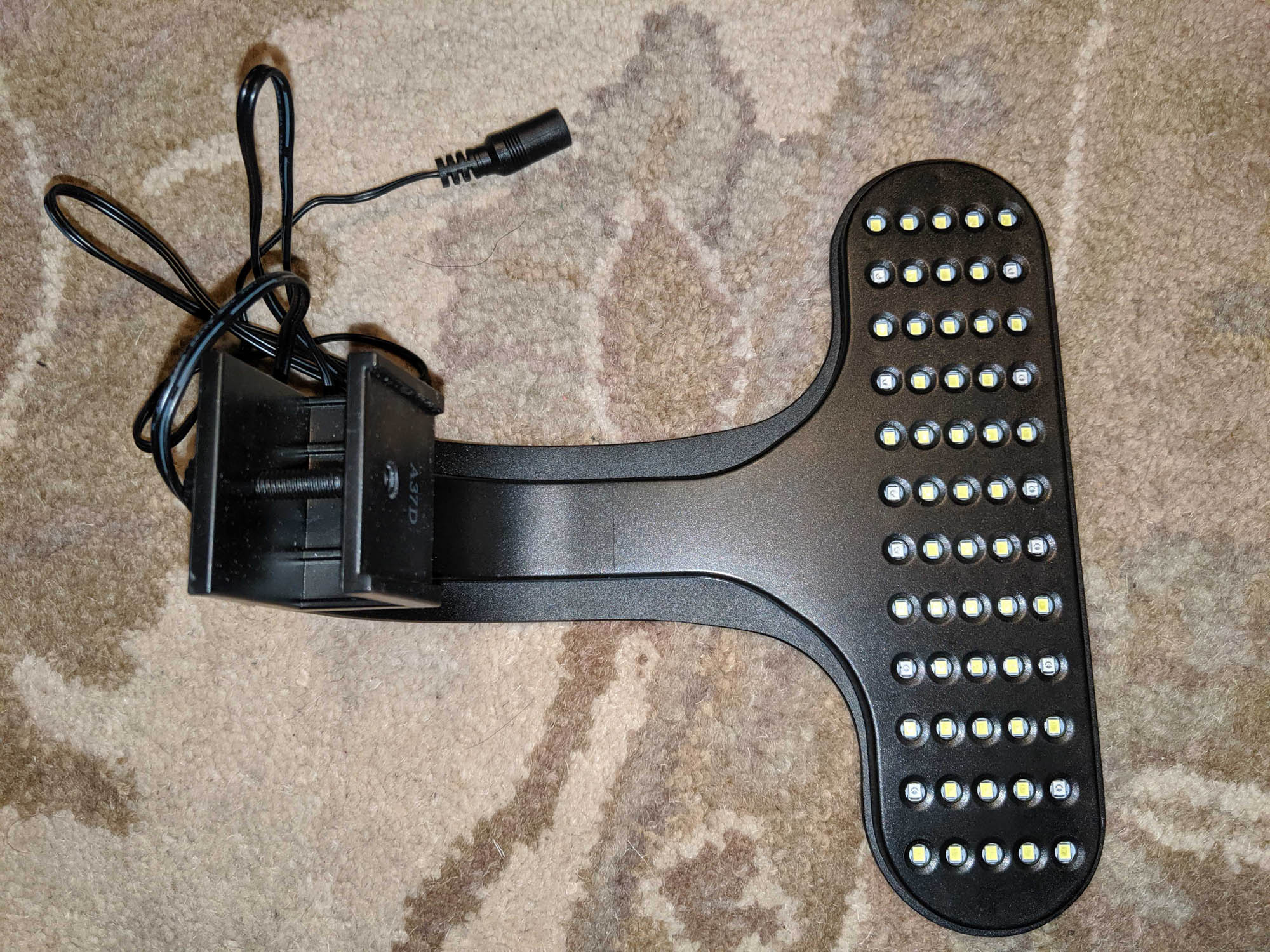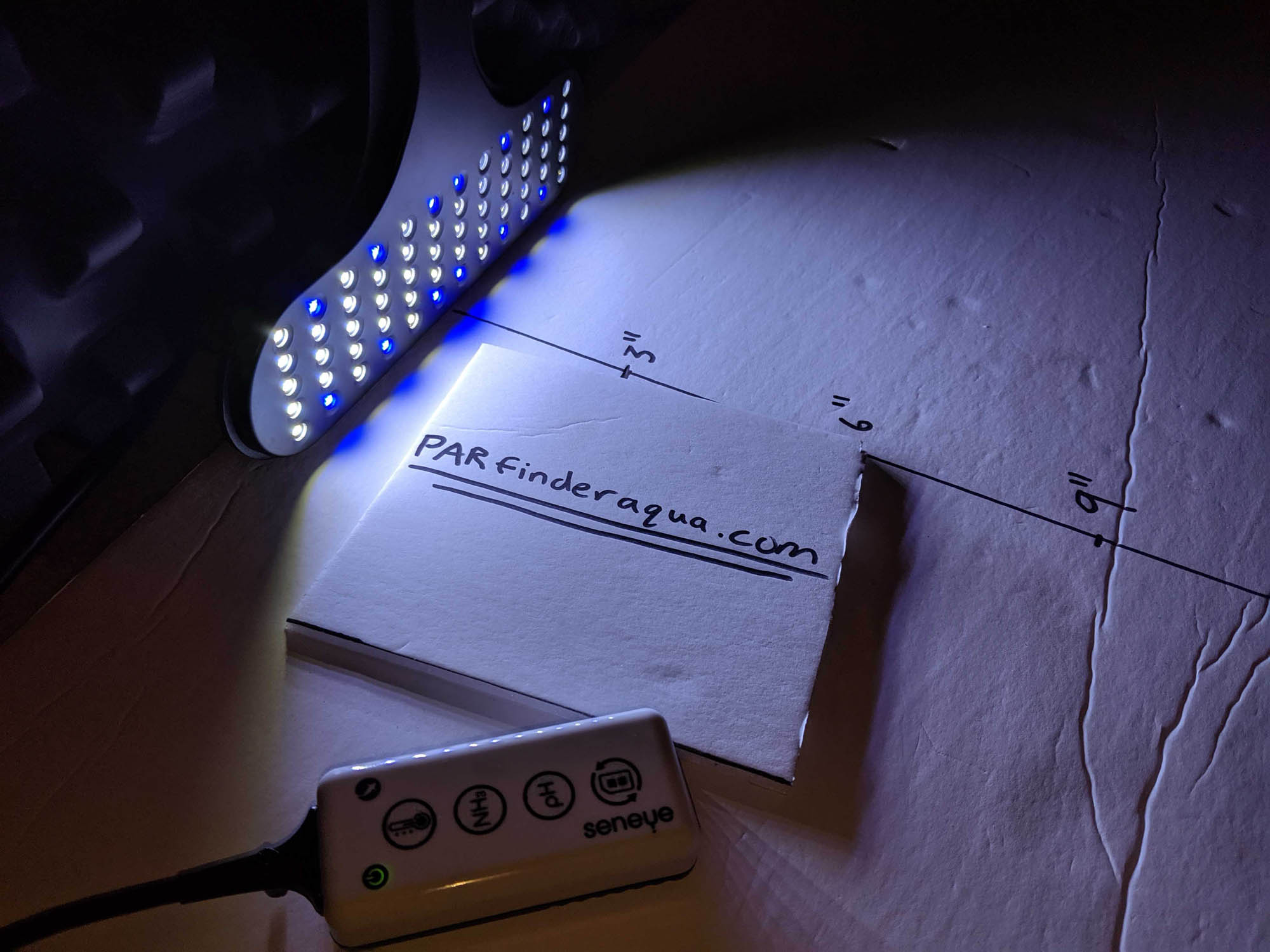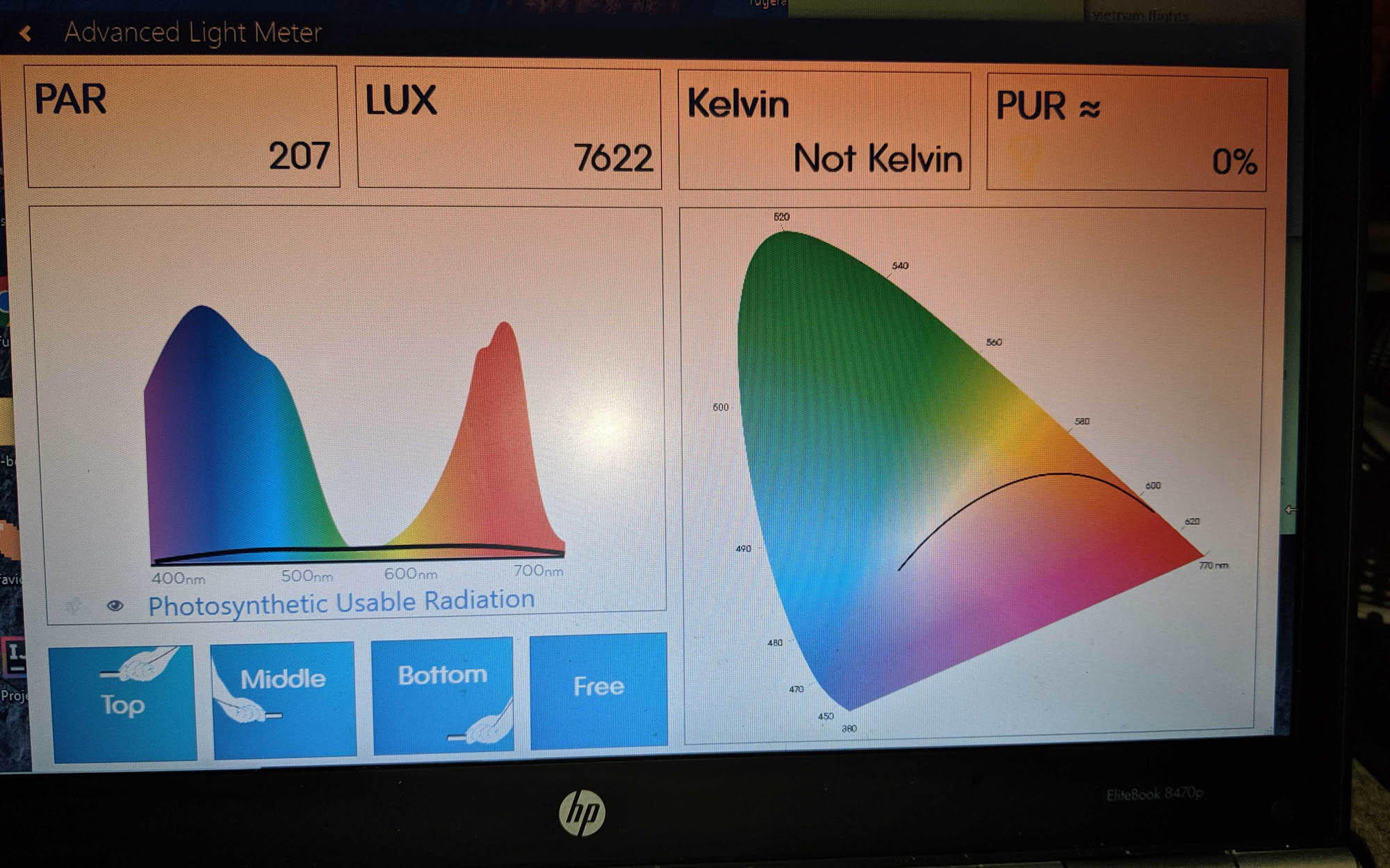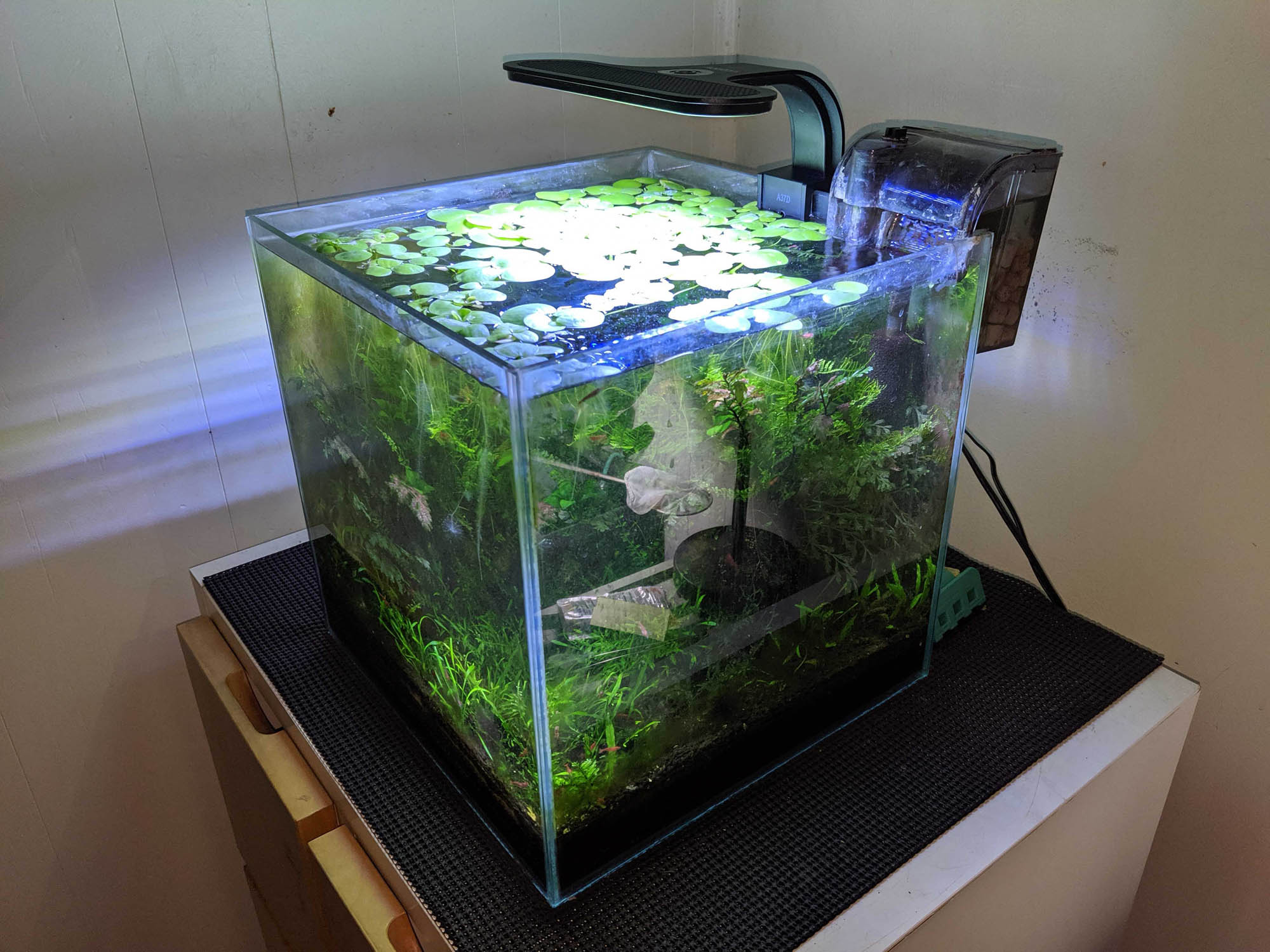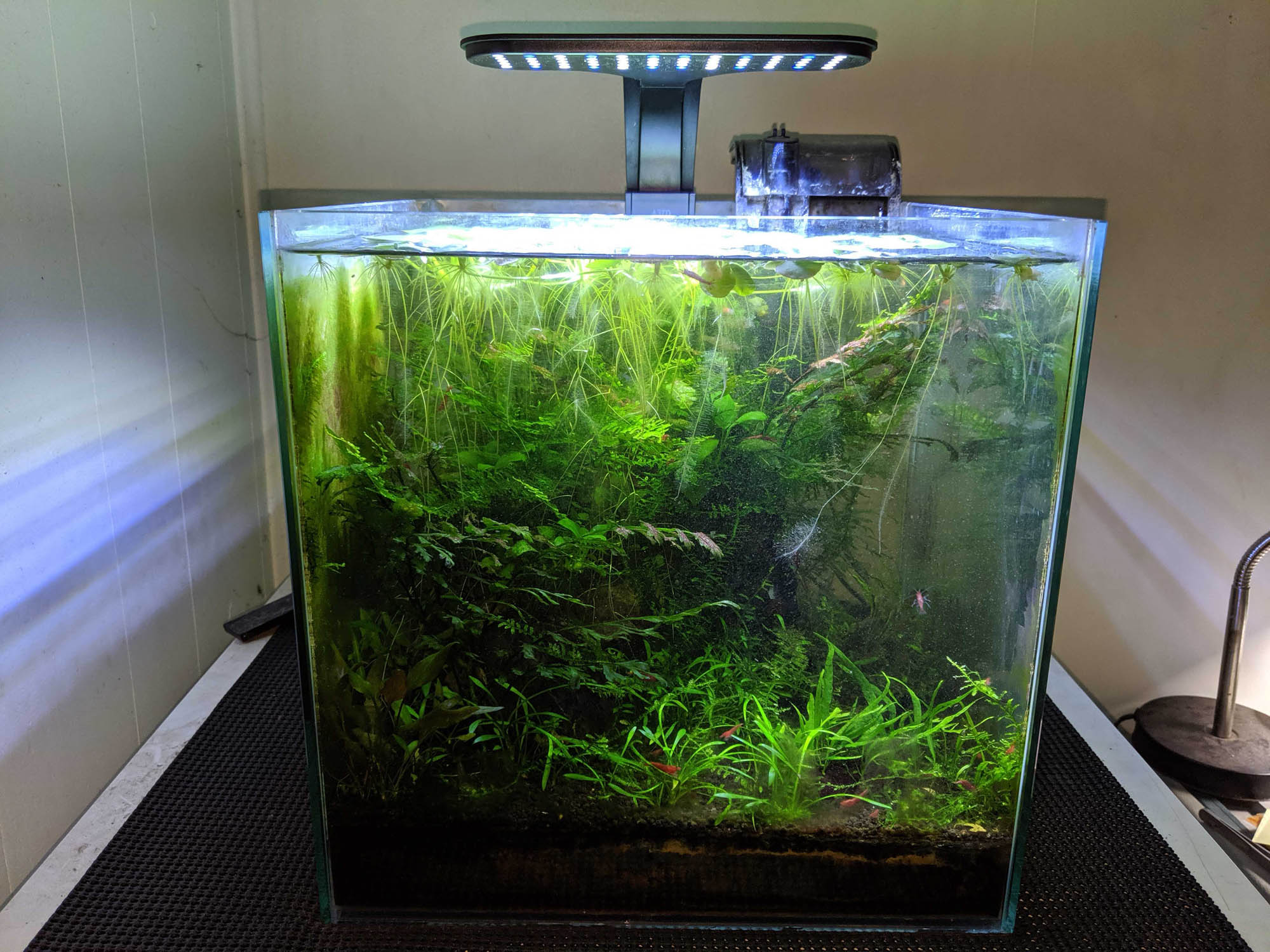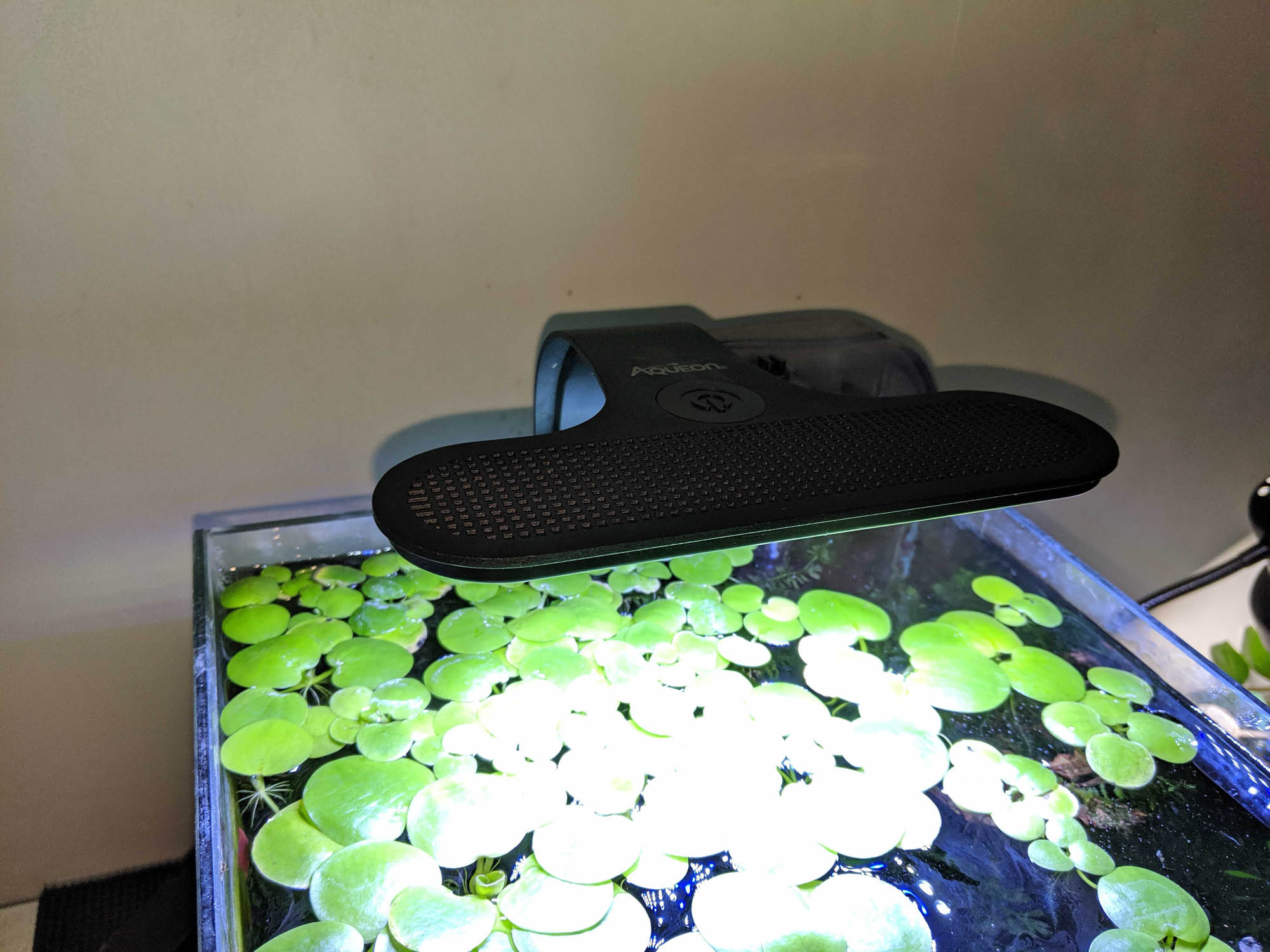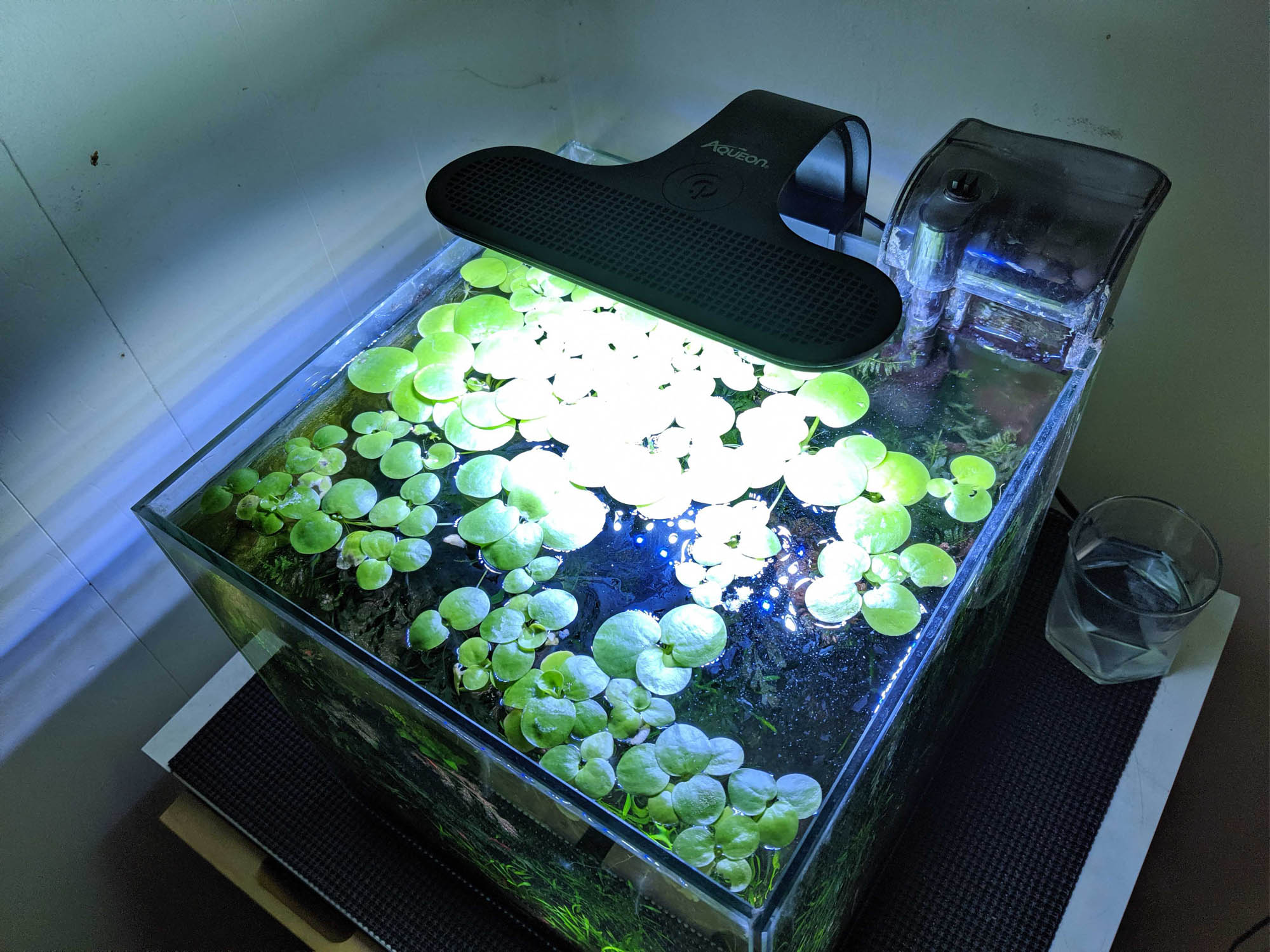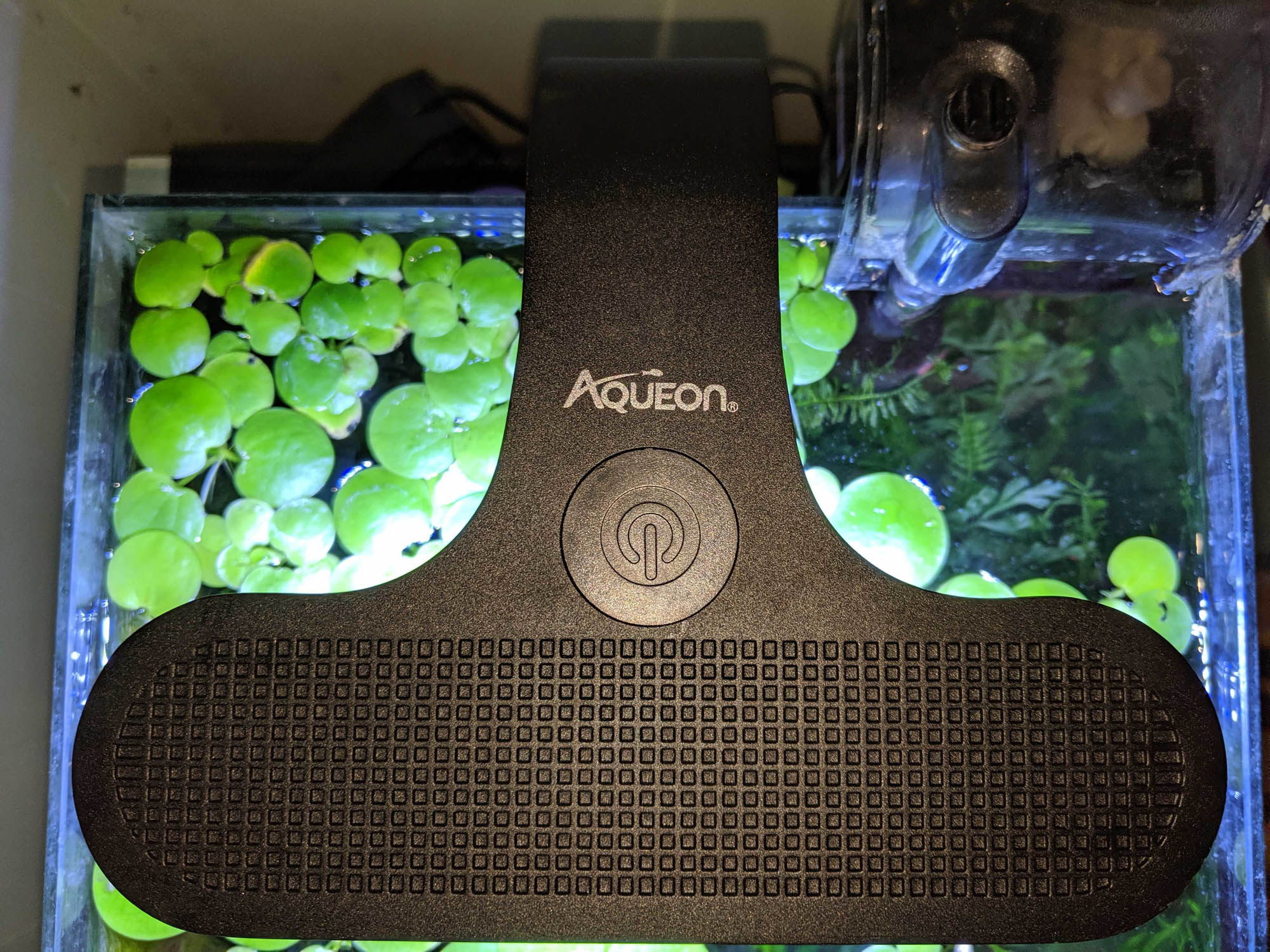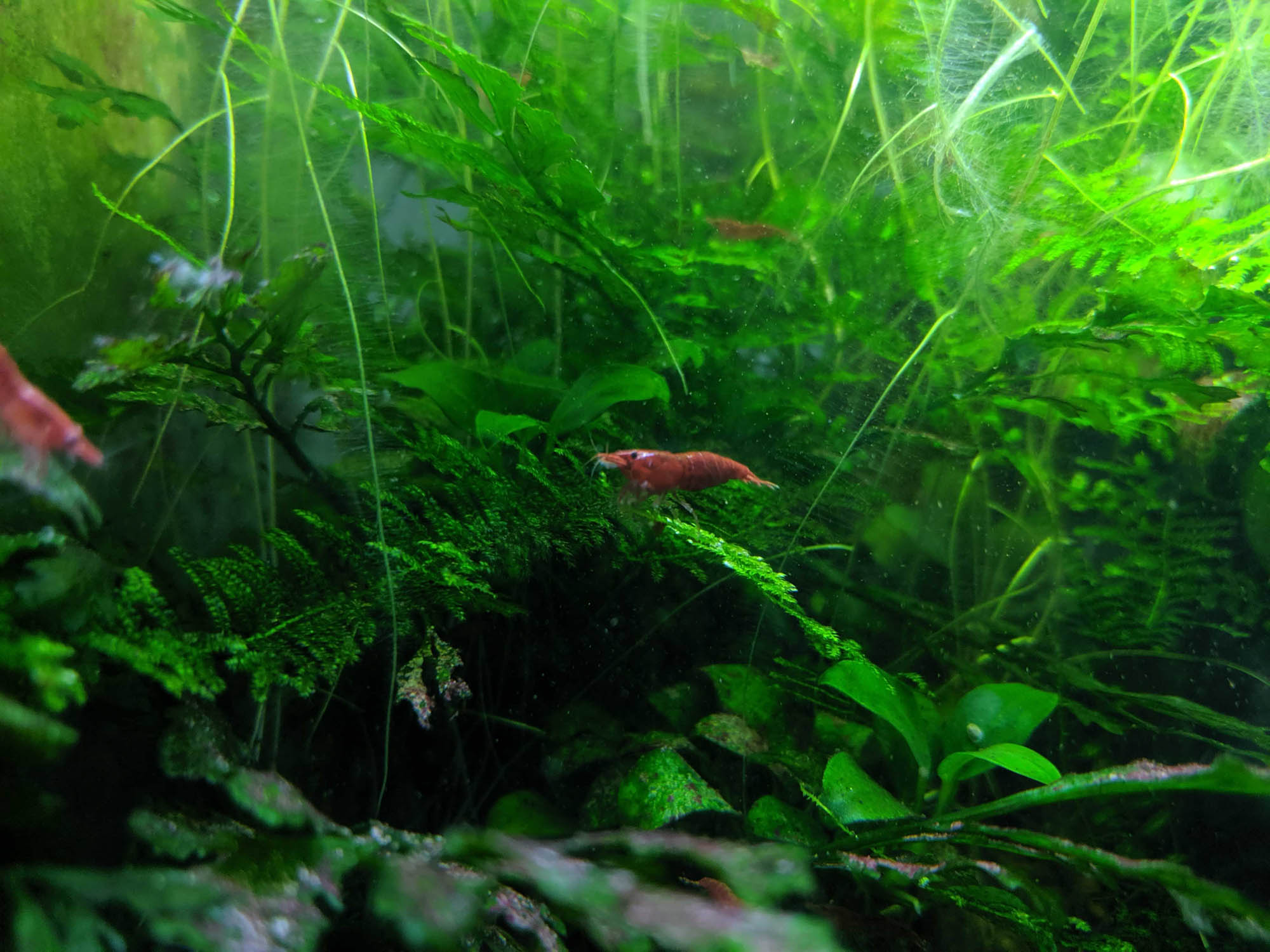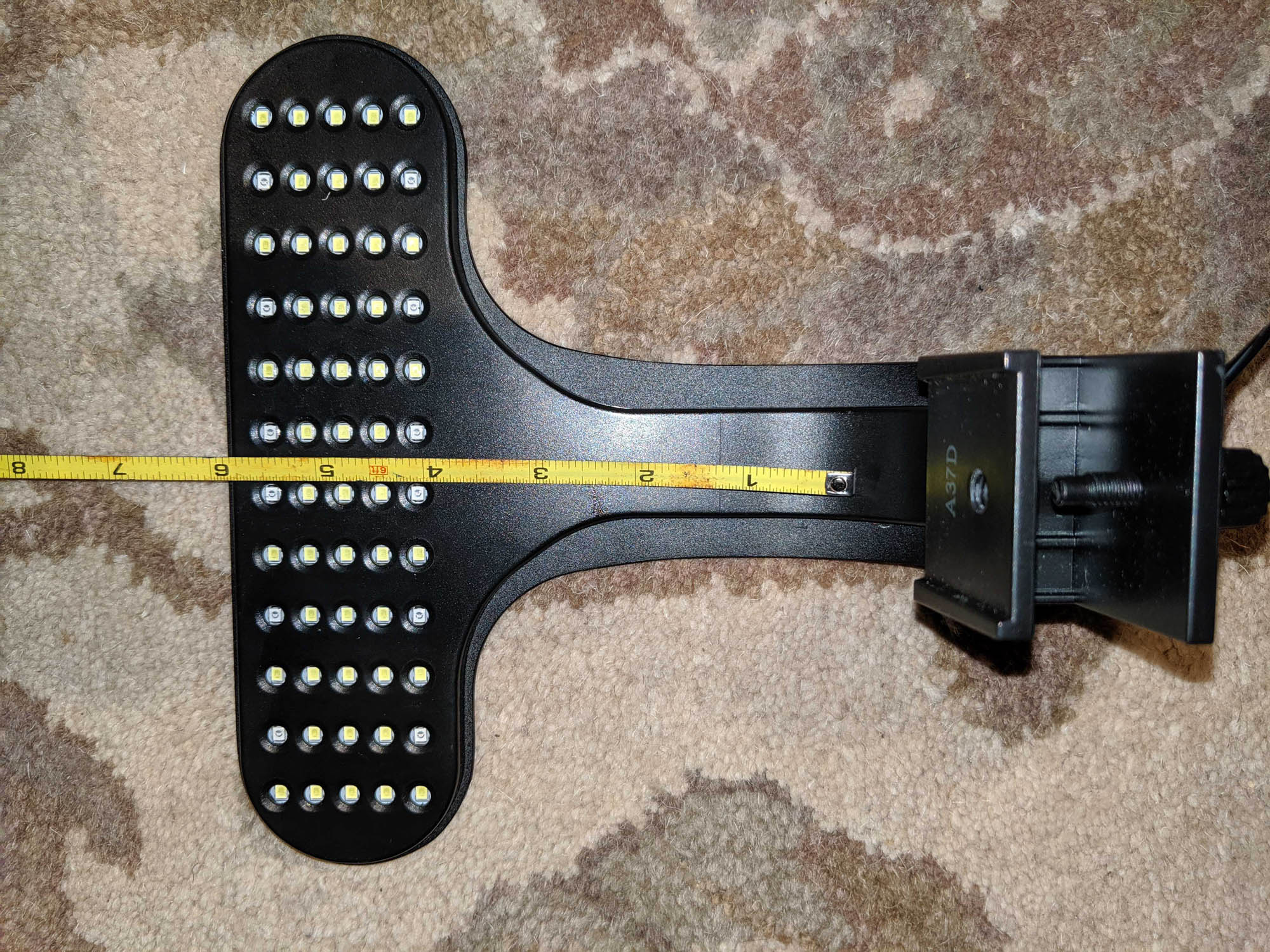 image 1 of 16
Where To Buy
Description
The Aqueon Planted Aquarium Clip-On LED Light comes with 60 LEDs (48 White and 12 Blue). Features a soft-touch button on the top of the fixture with three modes. All LEDs (white + blue) on, moonlight (blue only), and off. Mounts onto standard aquarium with trims and rimless aquariums. Manufacturer includes PAR data at 12" height in a 16" x 16" area. There is also a non-planted version with weaker PAR values.
Notes
This fixture has a nice metal construction and is relatively cheap for a beginner getting into the hobby. The downside is that there are only 3 modes (blue + white) OR moonlight (blue only) OR off. Although advertised to fit aquariums up to 20 gallons, this fixture is only 8" in length. It is also worth noting that the distance from the edge of the mount to the center of the LEDs is 5 inches (see pictures). Make sure to measure your tank to see if this fixture works for you. The tested color value is around 6000-7000K compared to the 18400K value of the manufacturer.
Standard Dimensions
8" x 7" x 4" (L x W x H)
Metric Dimensions
20.3cm x 17.8cm x 10.2cm (L x W x H)
Max Mounting Width
8" / 20.3cm
Spectrum
18400 Kelvin
Power
12 watts
Testing Method
PAR tested using Seneye PAR meter unless otherwise noted in the notes section. Testing process is documented here
Date Added
August 16th 2019
Aquarium Lights
Find PAR-tested values for popular aquarium light fixtures such BeamsWork, Chihiros, NICREW, Finnex, etc. Aquascape and grow aquatic plants with confidence.